Laser Shone At Plane Circling Over Southampton
16 November 2018, 14:39 | Updated: 16 November 2018, 15:24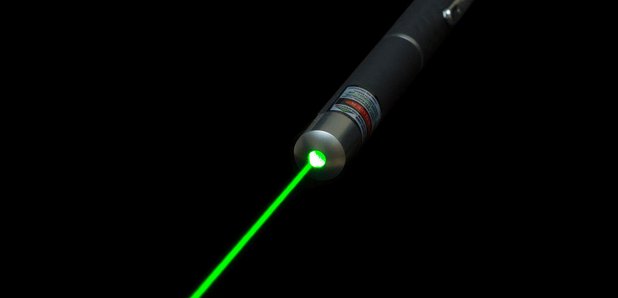 Police have warned of the potentially "catastrophic circumstances" after a green laser was shone at a passenger plane as it prepared to land at Southampton Airport.
The cockpit of the aircraft, travelling from Glasgow, was targeted as it circled at 7,000ft above the Hampshire airport at 8.34pm on Wednesday.
A Hampshire Police spokesman said: "We received a report from control tower staff at Southampton Airport that a green laser was being shone into the cockpit of a plane which was circling 7,000 feet in the air over Netley.
"Luckily it was not shone directly in the pilot's eyes and he was able to maintain control of the aircraft, but this careless act by someone on the ground below could have had catastrophic consequences, particularly when coupled with the fact that visibility was reduced as a result of fog.
"Officers deployed to an area near Ikea in Southampton, as the laser had reportedly been shone from this area, but the person responsible was not located.
"The plane, which had flown from Glasgow, was diverted to another airport as a result of the fog where it landed safely."
PC Andy Sparshott added: "This activity is highly dangerous and irresponsible during any phase of flight, however during critical times such as landings at night or with reduced visibility, it is especially dangerous.
"A large number of laser incidents involve young people whose parents are not aware their child owns a laser or believe it is a suitable toy.
"It is not illegal to possess a laser pen but we are keen to stress to both adults and children that these items are dangerous, especially when shone directly at an aircraft.
"Lasers are not toys - they could lead to serious visual impairment for life if used in an inappropriate way."