Lifeboat Crews Rescue Boat In Gosport
15 April 2017, 09:20 | Updated: 15 April 2017, 12:13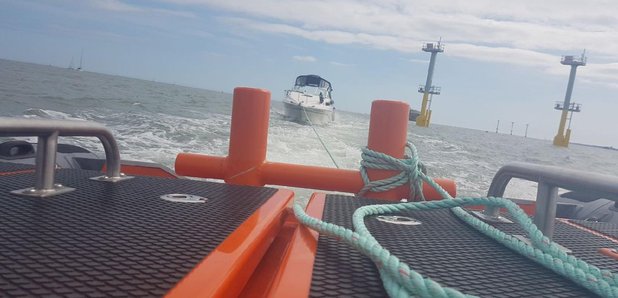 Lifeboat crews from Gosport have been called out to reports a boat stranded with a couple and a baby on board.
The 7.5-metre vessel, which had two adults and a baby on board, had suffered engine failure and was taking on water.
Gosport & Fareham Inshore Rescue Service (GAFIRS) was tasked to assist the vessel by UK Coastguard at 1320 and its crew – who were on duty at the station – were immediately launched.
GAFIRS senior coxswain Brian Pack said: 'When we arrived at the vessel we placed a crewman on board with a salvage pump and he assessed the situation. The water ingress was being controlled and the occupants were safe and well so we decided to tow the boat back to Gosport Marina where specialist lifting equipment was being arranged by UK Coastguard.'