Lifeguards Back On Patrol In Dorset
8 April 2017, 11:24 | Updated: 8 April 2017, 11:34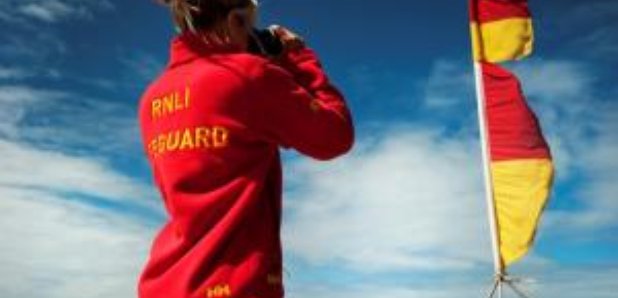 Lifeguards from the RNLI will be back on four beaches across Bournemouth and Poole from this Saturday.
The charity's lifeguards have undergone intensive training over the past few weeks and will be keeping visitors safe at Sandbanks, Bournemouth East, Bournemouth West and Boscombe East daily between 10am and 6pm from Saturday 8 April to Sunday 23 April.

Mike Winter, RNLI Lifeguard Supervisor, said:
'We are looking forward to keeping people safe on the beaches in Bournemouth and Poole over the Easter period. We hope people will head down to the coast and enjoy our wonderful beaches now the weather is warming up a little. If you do make a trip down to the beach please come and say hello to the lifeguards who will be more than happy to help.
'If you're going to take the plunge and swim in the sea make sure you're wearing a good wetsuit or drysuit. Keeping warm in cold weather can take a lot of energy, so fatigue can be an issue, plus watch out for the wind chill factor - even a slight breeze can have a dramatic effect on how cold it feels.'
'Conditions can also be changeable so please bring appropriate clothing and be ready for all weathers and if you see someone in trouble in the water, don't attempt to rescue them yourself, as you could also be putting yourself in more danger. Alert lifeguards if you are on a lifeguarded beach or call 999 and ask for the Coastguard.'