M3 Closed In Hampshire Due To 'Hazardous Substance'
24 September 2017, 12:33 | Updated: 24 September 2017, 12:38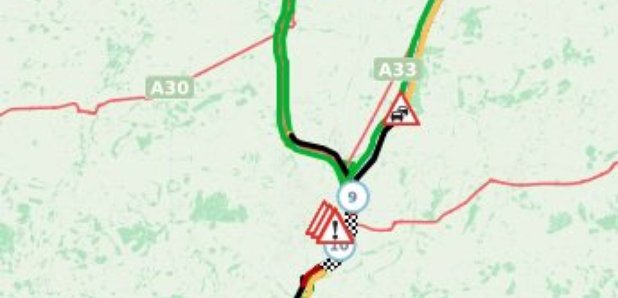 Thousands of drivers on M3 have been caught up in long delays after a bomb disposal team was called to the M3 motorway near Winchester on Saturday 23rd September.
Hampshire Police Statement - 11.30am
"We are now in a position to provide further details to this morning's incident on the M3 between junctions 9 and 11.
"Police were called at 3.49am to reports of potential hazardous material in the road.
"Our officers are working alongside partners from Hampshire Fire and Rescue Service and the Explosive Ordnance Disposal (EOD) team to establish exactly what it is.
"Nobody has been hurt in the incident.
"The road is still closed at this time, and we will endeavour to get the material cleared as soon as possible.
"Thank you for your patience."
The M1 was closed for ten hours near Milton Keynes on Tuesday after a suspicious package was found. It was thought to be hydrochloric acid.