Investigation Into Major Fire At Fleet Services
15 December 2016, 10:25
An investigation's started after more than 100 firefighters spent the night dealing with a major fire at Fleet Services on the M3 in Hampshire.
Crews from across Hampshire and Surrey were sent to the Welcome Break services at about 10.30pm on Wednesday night (14 December).
It started in one of the restaurants,, believed to be KFC, but firefighters managed to stop it spreading throughout the building.
A Welcome Break statement said:
'Just before midnight last night a fire broke out in Welcome Break Motorway services at Fleet on the M3 causing extensive damage.
'All staff and customers were evacuated from the scene and there have been no reported injuries.
'Firefighters have now brought the blaze under control.'
Welcome Break Chief Executive Rod McKie said:
"The fire has caused extensive damage to Fleet South.
"Thankfully none of our staff or members of the public at the site have been injured.
"We are extremely grateful to the firefighters who tackled the blaze and will assist with their investigations.
"The main amenities building in Fleet South will remain closed until further notice. Fleet North is fully open."
A KFC spokesperson said:
"We are working with fire services to tackle a fire that broke out at the Fleet Welcome Break Service Station just before midnight yesterday evening. Fortunately, there have been no reported injuries and all staff and customers were immediately evacuated.
"The source of the fire is not yet known, but we will fully assist Welcome Break and the fire services with their investigations."
Luke was there and told us what happened to him (you can see the video on our Twitter pages).
A Hampshire Fire statement said:
'No-one was injured in the incident but there is significant fire and smoke damage to the building.

'An investigation will be carried out to establish the cause of the fire.'
Hampshire Police said:
'Lane one of the M3 Southbound remains closed this morning between the Fleet services on and off slip. This is to allow Hampshire Fire and Rescue Service to continue to deal with a fire in a building at the services safely.
'We will update you when the lanes are fully reopened.'
Pics from @Hants_fire: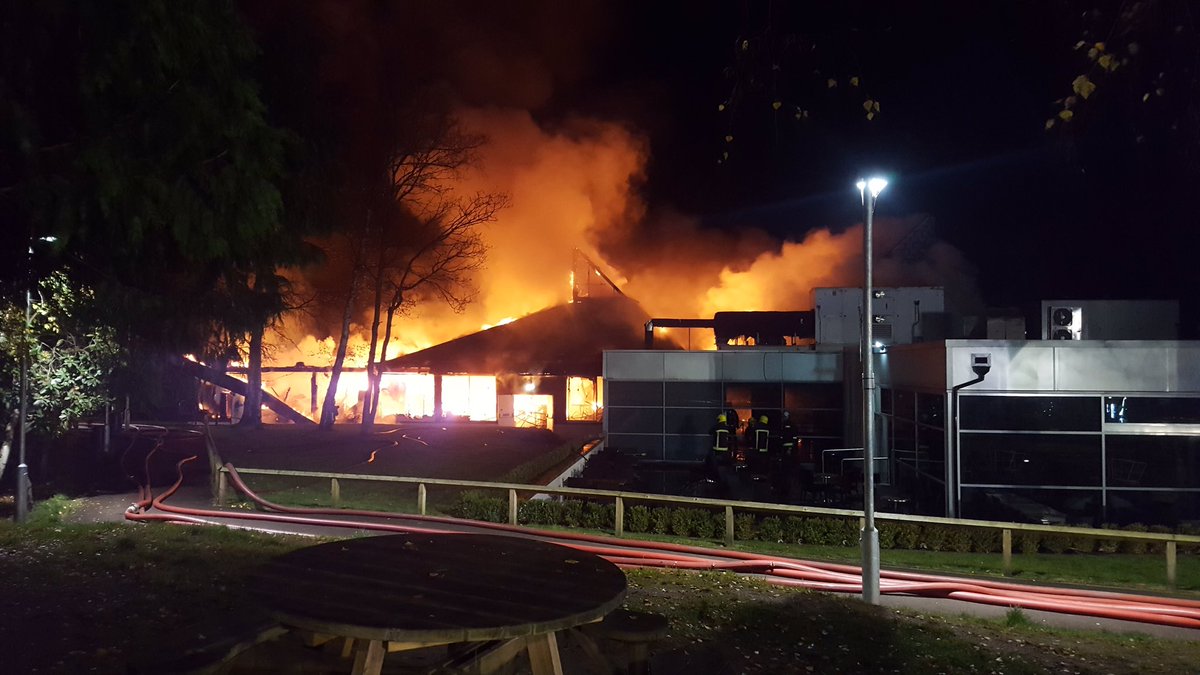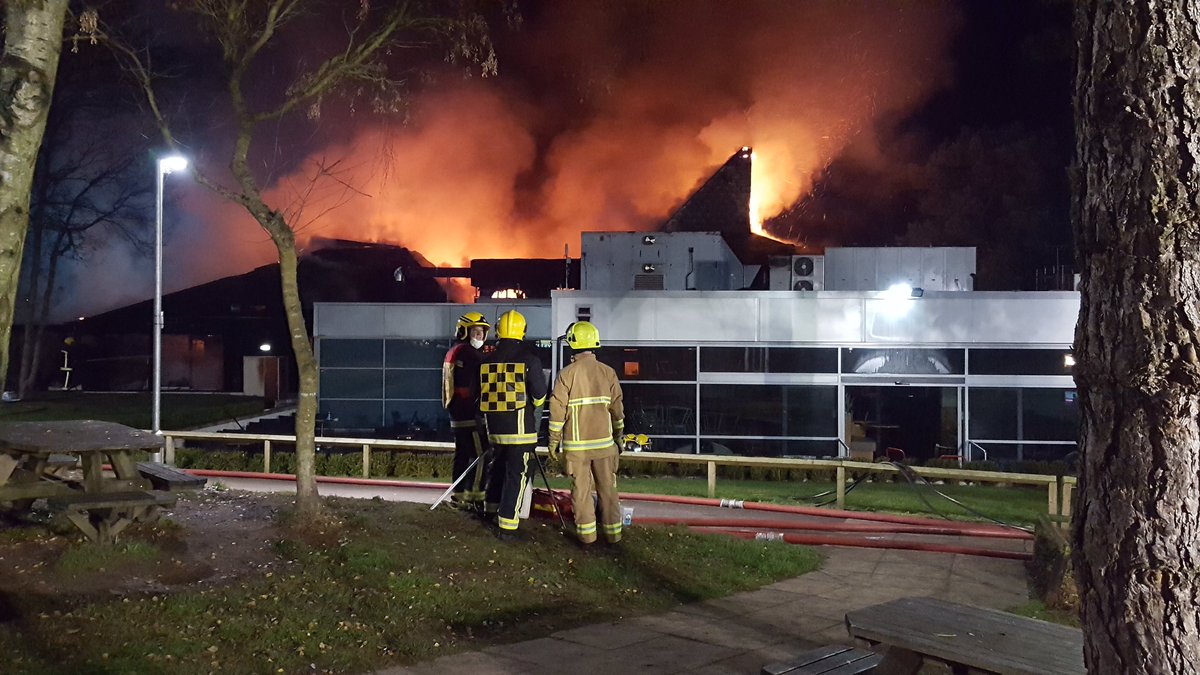 Video from @Millaband_