Life In Jail for The Killer Of Georgina Edmonds
24 February 2016, 13:10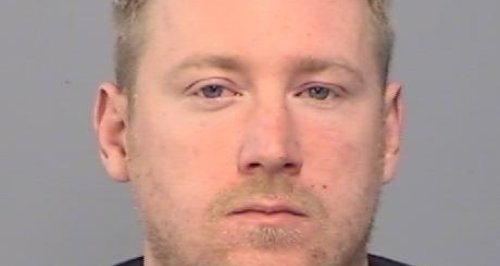 An electrician has been jailed for life and will serve a minimum of 30 years after he was found guilty following a "double jeopardy'' trial for the "sadistic'' murder of a 77-year-old woman in her Hampshire home.
Father-of-one Matthew Hamlen, 37, was found guilty at Winchester Crown Court on Tuesday of the murder of Georgina Edmonds - four years after he was acquitted of the same crime.
Mrs Edmonds was beaten to death with her marble rolling pin at her home where she lived alone in the village of Brambridge near Eastleigh on January 11 2008. She had been stabbed 37 times and beaten as she was tortured for her debit card Pin by Hamlen, who unsuccessfully attempted to use it in a cash machine later that night.
The second trial was brought after further DNA evidence was found linking Hamlen to the crime scene. Tapings taken from the victim's blouse produced a DNA sample which was 26 million times more likely to come from Hamlen than from someone else.
The court heard that, following the previous acquittal, Detective Inspector Martin Chudley, of Hampshire Police, challenged forensic experts about the fibre tapings which had previously been dismissed and convinced the team to submit them for testing, which revealed the DNA link.
Hamlen showed no emotion as the sentence was handed down but raised his eyebrows as he was led away from the dock.
The judge, Mr Justice Saunders, said: ``Georgina Edmonds had done nothing to hurt Matthew Hamlen, nothing to provoke such a violent attack.''
He added: ``There were a large number of knife wounds inflicted which caused a great deal of additional suffering to Mrs Edmonds, who was vulnerable due to her age and frailty.''
He continued: ``This verdict, I hope, will bring some degree of closure for Mrs Edmonds's family, who have waited a long time to know for sure who killed their much-loved relative.
``The consequences of this pointless loss of life have been and will be substantial for a number of people.''
The judge added: ``For those who may think that the minimum term I am going to impose is too short, it should be remembered that Matthew Hamlen will qualify as an old age pensioner by the time he is eligible for release.''
Michael Bowes QC, prosecuting, described the killing as a ``prolonged'' and ``sadistic'' attack in which Hamlen gained pleasure out of the pain he inflicted on his ``vulnerable'' victim.
Describing the ``devastation'' felt by the victim's family and friends, Mr Bowes said: ``She was a lady who loved life and was devoted to her family.''
Speaking outside the court on Tuesday, Mrs Edmonds's son Harry, 60, compared the case to an Agatha Christie mystery and called for the death penalty to be reinstated.
He said: ``It has contained almost as many twists and turns as an Agatha Christie thriller. The investigation has lasted eight long years and, sadly, was not a tale written to entertain people but the true story of a wicked and vicious crime - the torture and murder of a frail and elderly lady in the sanctity of her home - and of the dedicated men and women of Hampshire Constabulary who pursued this devious and vicious murderer and, thank God, finally brought him to justice.''
Mr Bowes had told the trial that, as well as the new DNA evidence, a mixed DNA profile was also found on the rolling pin that was used to bludgeon Mrs Edmonds to death.
This profile was 800 times more likely to come from a combination of Mrs Edmonds, the defendant and another person than coming from the victim and two other people, Mr Bowes said.
Mr Bowes said that mobile phone analysis also placed Hamlen, from Bishopstoke, Hampshire, close to the place of the murder on the same day.
Hamlen had denied the murder and told police he ``couldn't remember'' if he had been to the scene of the murder on the day Mrs Edmonds was killed.
William Mousley QC, defending, said: ``Matthew Hamlen must be regarded as a very different character to the one the jury found responsible for this murder - a married man, a father with a steady job and home.''