"Mordor" Added To Road Sign In Locks Heath
18 October 2018, 17:28 | Updated: 18 October 2018, 18:04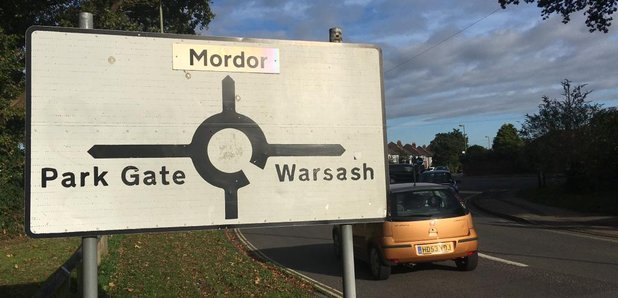 Someone's decided to take visitors to the Locks Heath Shopping Centre near Fareham on a journey to Middle-earth.
A road sign leading to the exit of the shopping village on Centre Way has been changed to read Mordor - a black, volcanic plain located in the southeast of Middle-earth - according to the Lord of the Rings novels by J.R.R. Tolkien.
Images from Google maps show the road sign had a blank space prior to the fantasy place name being added - all in the correct font.
Back in March, fictional lands including Narnia, Gotham City and Neverland mysteriously appeared on roundabout signs in Didcot in Oxfordshire.
Other signs directed drivers to Middle Earth and Emerald City. They were removed by the county council who said they could be a distraction.