New £30m Wightlink Ferry In Portsmouth
10 August 2018, 11:06 | Updated: 10 August 2018, 11:12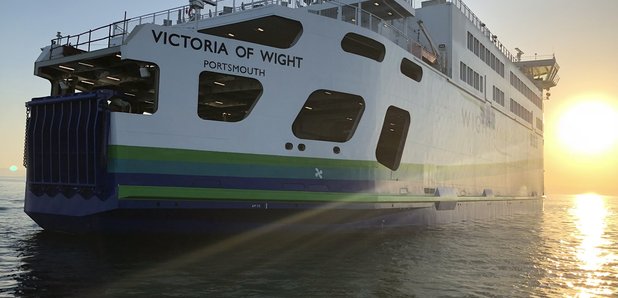 Wightlink's new £30 million flagship is arriving in Portsmouth Harbour today.
Victoria of Wight has had a lengthy journey from Turkey, where it was built.
The Portsmouth-Fishbourne route left the Cemre shipyard in Yalova on Monday July 16th for the 3,019 nautical mile voyage.
She has sailed through the Mediterranean, the Atlantic Ocean and the Bay of Biscay, towed by the oceangoing tug Amber II, and is expected to enter the Harbour at around 11.30am.
"All the years of planning and preparation are almost over and Victoria of Wight will be in home waters very soon," said Wightlink Chief Executive Keith Greenfield.
"Her arrival is the final milestone in our £45million investment in the Portsmouth – Fishbourne route and our customers will soon be sailing on her."
Victoria of Wight can carry up to 178 cars and more than 1,000 passengers.
Powered by hybrid energy, from a combination of batteries and conventional engines, Victoria of Wight will be quieter than other similar vessels with fewer emissions.