New Protection For NHS Whistleblowers After Gosport Scandal
21 November 2018, 15:02 | Updated: 21 November 2018, 15:27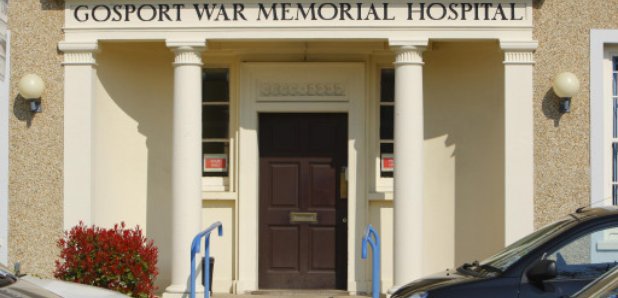 Every hospital death will be examined and protections for whistleblowers strengthened in the wake of the Gosport scandal, Matt Hancock has said.
The Health Secretary announced a raft of changes, including a review of laws regulating prescription drug controls and new legislation to compel NHS trusts to report annually on how they have addressed concerns raised by staff.
He provided an update on Government action following the independent inquiry, which MPs heard found 456 patients died sooner than they would have done between 1987 and 2001 after being given powerful opioid painkillers while as many as 200 others may have had their lives "shortened" although this could not be proved.
Mr Hancock reiterated the Government's "profound and unambiguous apology" to families affected by the scandal and also confirmed a new police team is independently assessing the evidence after Hampshire police investigated hospital deaths at Gosport three times without finding any wrongdoing.
Making a statement to the Commons, Mr Hancock said: "Motivated by this report, we'll bring forward new legislation which will compel NHS trusts to report annually on how concerns raised by staff have been addressed, and we're working with colleagues in the business department to see how we can strengthen protections for NHS whistleblowers - including changing the law and other options."
Mr Hancock also said: "From April next year medical examiners will be introduced across England to ensure every death is scrutinised by either a coroner or a medical examiner."
He added: "Every NHS trust in England now has someone in place who whistleblowers can speak to in confidence without fear of being penalised."
Mr Hancock went on: "The reforms we've made since Gosport mean staff can speak up with more confidence, failings are identified earlier and responded to quicker and the reforms we're making will mean greater transparency, stricter control of drugs and a full and thorough investigation of every hospital death.
"Taken together it means the warning signs about untypical patterns of death are more likely to be examined at the time, not 25 years later."
Mr Hancock said he wants to see a culture which "starts by listening to patients and relatives" and also "empowers staff to speak up", with NHS leaders creating a culture "focused on learning, not blaming".
He added: "So we need to see better leadership at every level in the NHS to create that culture across the NHS."
Earlier, Mr Hancock highlighted concerns over the initial police investigations, saying: "Because of Hampshire police failures, a different police force has been brought in.
"A new external police team is now independently assessing the evidence and will decide whether to launch a full investigation.
"They must be allowed to complete that process and follow the evidence so justice can be done."
Shadow health secretary Jon Ashworth said patient safety must always be the priority and it is the duty of politicians to act when "systemic failures" are found.
He said: "We welcome (Mr Hancock's) commitment to legislation placing more transparency duties on trusts, we'll engage constructively with that legislation."
Mr Ashworth said he looked forward to seeing the improved whistleblower proposals, but noted: "He will know the NHS has spent £700,000 contesting the case of whistleblower Dr Chris Day, a junior doctor who raised safety concerns.
"He will also be aware of the BMA survey that shows that not even half of doctors feel they have the confidence to raise concerns about safety."
Mr Ashworth said medical examiners should be based in local authorities and have their remit extended amid concerns over their independence if they are employed directly by acute trusts.
He said Government research indicates there are more than 230 million medication errors a year, noting: "Some of these errors and mix-ups, it has been estimated, could contribute to as many 22,000 deaths a year.
"So this review is clearly urgent."
Responding to Labour's questions, Mr Hancock expressed concerns over the use of "gagging clauses" and told the Commons: "Gagging clauses have been unacceptable in the NHS since 2013.
"Trusts that are independent can legally use gagging clauses now. I find them unacceptable and I'll do what it takes to stamp them out."
Dr Sarah Wollaston, Conservative chairwoman of the Health and Social Care Committee, sought assurances that trusts would not be penalised if they have higher levels of staff concerns raised.
She said: "It's that which may be an indicator that they have introduced the culture change necessary for staff to feel able to come forward."