NHS Service To Treat Stalkers Piloted In Hampshire
9 October 2018, 08:36 | Updated: 9 October 2018, 08:39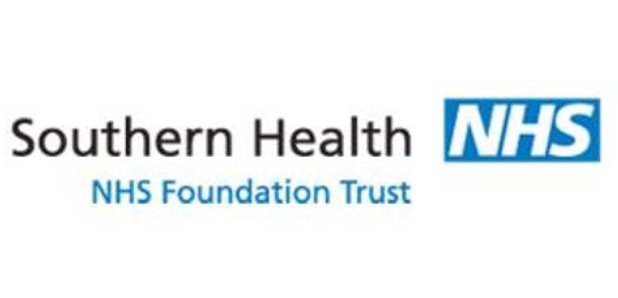 An NHS service to treat stalkers is being piloted in Hampshire and the Isle of Wight.
The 'Recolo Project' will help people experiencing obsessive thoughts and behaviours about others, to help prevent stalking cases. The Southern Health Trust, which will be leading the Project, says it'll still ensure victims' voices are heard.
'Recolo' is a Latin word, which means to renew or to think again, and the new service aims to work with people to make positive behavioural changes - improving their psychological wellbeing, their relationships with other people and ultimately reducing the risks of unlawful stalking behaviour and the impact of this on potential victims.
The community-based project is a multi-disciplinary service, with a consultant forensic psychiatrist, a clinical psychologist, a forensic psychologist, an occupational therapist and a team administrator. The team works collaboratively alongside Hampshire Constabulary, Hampshire & IOW probation teams and Aurora New Dawn (a victim advocacy organisation) as part of a Multi-Agency Stalking Intervention Programme (MASIP).
Dr Kirsty Butcher, clinical lead for the new mental health service, explains:
"The Recolo Project is a really exciting new service that can help people in a number of ways, from initial assessment to a range of psychological and occupational therapies. Our team will also advise individuals about other services and support available to them. The end goal is changing negative and sometimes harmful behaviours, which will improve both their lives and importantly those of the people they've become fixated with."
Detective Chief Inspector Suzette Allcorn said:
"I am really pleased that we are part of the Recolo Project to further enhance our response to stalking and harassment. For many years now, Hampshire have been leading the way nationally in our response to stalking, and we launched the first multi-agency stalking clinic in the country. The Hampshire Stalking Clinic sees psychologists, psychiatrists, police, probation, the Crown Prosecution Service and a dedicated victim advocate come together to manage the unique risks posed by stalking. The Recolo Project will allow us to build on the work of the Clinic. It enables a more holistic approach to be taken, as criminal sanctions in isolation may not always resolve stalking behaviour."
Lucy Kay from Aurora News Dawn adds:
"We thrive on working in partnership to achieve the best possible outcomes for victims and survivors of stalking. Our focus is to ensure the victim's voice is heard at every level of the intervention, so that they are never forgotten in the process. Stalking is a devastating crime that impacts on lives in unimaginable ways. Though we can support victims and survivors in their own safety, we recognise that work needs to be offered to those who stalk, in order to stop their behaviour. This is why multi-agency initiatives like The Recolo Project are essential in changing the lives of victims and their families."
MASIP is an 18 month pilot, coordinated by the Suzy Lamplugh Trust and running until March 2020, in which three areas (Hampshire, Cheshire and London) form multi-agency partnerships to test out intervention programmes with the aim of reducing offending rates. The Recolo Project is for individuals over 18 years old and living in Hampshire or the Isle of Wight.
Rachel Chief Executive for Suzy Lamplugh Trust said:
"We're delighted to be working with partners in Hampshire on this innovative project to support victims of stalking and develop intervention programmes for perpetrators. At Suzy Lamplugh Trust, we are committed to protecting victims of stalking and, by working with perpetrators, we hope to reduce reoffending. Stalking is a crime of obsession which can have devastating and grave consequences for victims. This project aims to break the cycle of obsession, fixation and harm. It's exciting to be at the forefront of this ground-breaking piece of work with colleagues from Hampshire, Cheshire and London; our hope is that we can reduce the impact that stalking has on victims."