Person Rescued After Car In Water at Poole Quay
16 December 2017, 11:26 | Updated: 16 December 2017, 12:08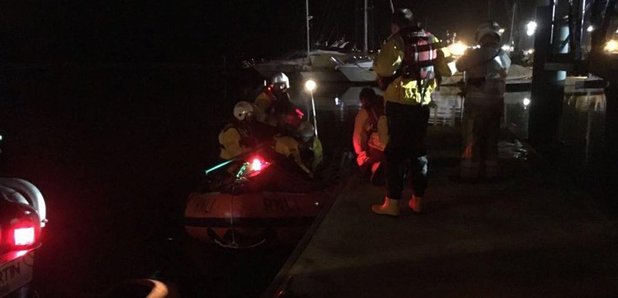 Poole Lifeboats were called out on Friday to a report that a vehicle had gone into the water off Poole Quay.
It happened around 10pm following reports that a car had entered the water at fishermen Dock, opposite the Quay Thistle Hotel on Poole Quay, from the first page and underway the crews were on scene in 5-6 minutes.
On arrival both lifeboats conducted a search of the immediate area, Police, Dorset Fire and rescue, ambulance and Coastguards were also on scene,
(pictures from Poole Lifeboat)
The lifeboat crew located the vehicle, it appeared submerged at an angle but the lifeboat crew could identify the number plate, then information came through that a person had been recovered from the water but there was a possibility that other persons may be unaccounted for at that time.
The inshore lifeboat took Dorset Fire and rescue crew out to the vehicle, where they used an underwater camera to try to search the car that was on the sea bed at that time.
Lifeboat crew came down from the station to support on the Quayside, searching between pontoons and boats for possible person(s) in the water the lifeboats continued to search in the fishermen's dock and Dolphin haven area.
Meanwhile, the Harbour control requested the harbour dredger to attend to lift the vehicle from the water, the lifeboats stood by until the car was recovered and lifted on to the dredger, where it was checked over.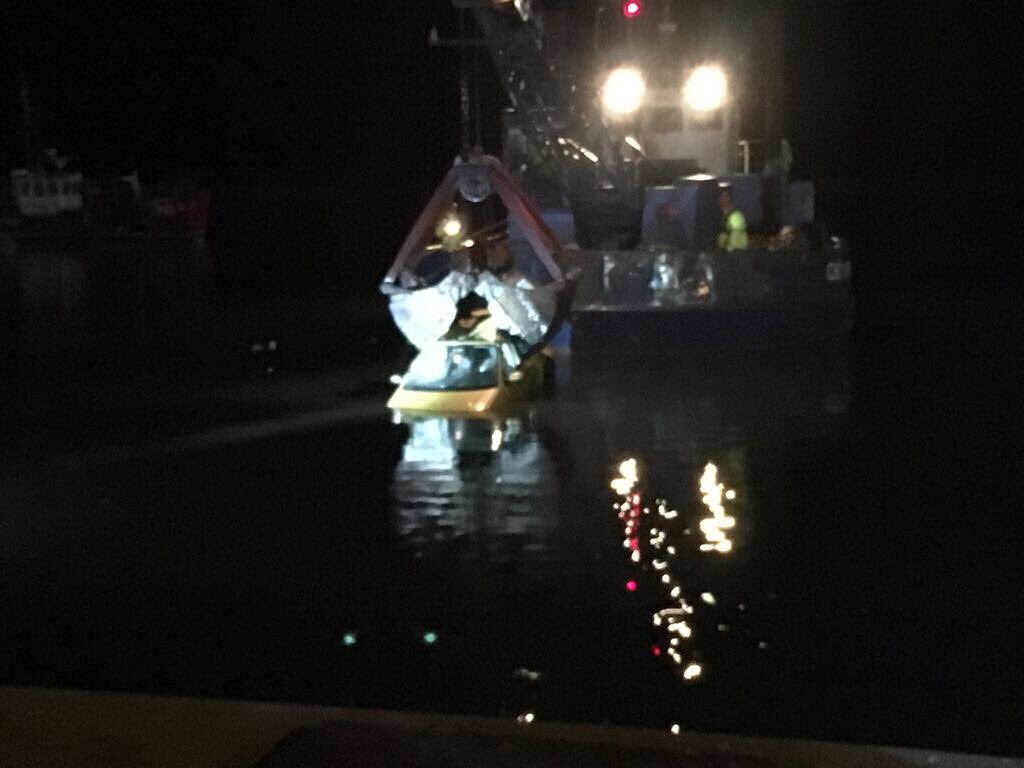 As nothing untoward was found, the lifeboats were stood down and returned back to station. After a crew debriefing at the station the lifeboats were ready for service by 12:30.
Volunteer Helmsman Jonathan Clark said;
'It was a swift response by the crew tonight, we were underway in minutes and we also supported landside, working alongside other assets it was a good team effort. Incidents like this minutes matter',