Portsmouth Chosen To Host Major Sailing Races
25 November 2014, 11:21 | Updated: 25 November 2014, 11:22
Portsmouth's been chosen to host two major sailing regattas ahead of the next America's Cup.
The America's Cup World Series (ACWS) will take place on 23-26 July 2015 and 21–24 July 2016.
It's thought the events will be worth millions of pounds to the city's economy.
Sir Ben Ainslie's leading the British team, whose base is being built in Old Portsmouth (artist's impression pictured).

At an announcement at the OXO Tower in London, Sir Keith Mills, who is behind TEAM ORIGIN Events the company managing ACWS in Portsmouth said:

"I'm passionate about bringing world-class sporting events to Great Britain, and delighted that America's Cup World Series racing will be coming to Portsmouth. This will not just be a spectacular sporting event, it will also showcase Portsmouth, the South Coast and Great Britain on a global stage, delivering economic benefit to the City and the sponsors involved. The series will attract huge crowds to watch the exhilarating racing and we plan to give the event a festival feel bringing activities and entertainment for all.

"Our plans are for more than two action packed long week-ends. We are also putting together a three year activation programme running right up until the end of the 35th America's Cup in 2017. We look forward to delivering a world class sporting event for Great Britain."

The ACWS is the preliminary race series of the 35th America's Cup, consisting of eight to ten regattas taking place around the world during 2015 and 2016. All America's Cup teams will compete in the series and their overall placement will affect the seeding and starting score they take into the America's Cup Qualifier events in 2017.

"The America's Cup World Series events in Portsmouth in 2015 and 2016 are an opportunity for British fans to watch world class America's Cup teams compete and of course support Ben Ainslie Racing as they compete on home waters," said Harvey Schiller, the Commercial Commissioner of the America's Cup.
"I know Ben joins all the competitors in their goal to bring the America's Cup back to their home country and racing in the America's Cup World Series is a first step towards that end."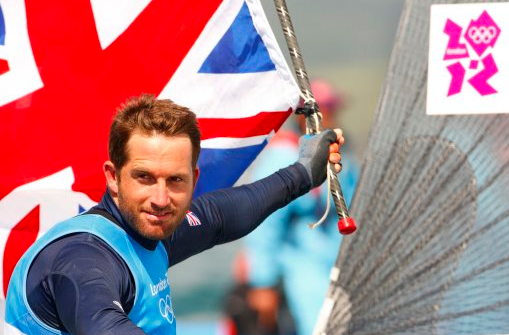 Ben Ainslie Racing (BAR) is the British challenger for the 35th America's Cup, and have their home base in Portsmouth. Team Principal and four-time Olympic gold medallist, Sir Ben Ainslie said:

"A key part of BAR's plans was to bring America's Cup racing to Great Britain and I would like to thank Sir Keith and his team for making those plans become a reality. The last ACWS was a game changer for the sport of sailing, the racing was entertaining and brought in the crowds. The new foiling AC45s are going to be faster and even more exciting than the previous generation and we promise to provide an event experience like you have never seen before – come and cheer us on!"

The City of Portsmouth has a significant role to play and the event will encompass most of the City's existing visitor destinations including HMS Warrior and Victory, the Mary Rose Museum, the Spinnaker Tower, Gunwharf Quays and Southsea Common. Spectators will enjoy three days of racing, including practice racing on the Friday and then two races on Saturday and two races on 'Super Sunday Final'.

Donna Jones, Leader of Portsmouth Council Cllr Donna Jones said:

"We're delighted to welcome America's Cup World Series Racing to Portsmouth for the next two years. Portsmouth enjoys its esteemed maritime history and BAR bringing their base to the City has already brought a great sense of anticipation.
"The ACWS has a proven record of attracting huge spectator numbers to competing venues, and it will provide a massive boost to our marine and maritime industry and bring economic benefit to Portsmouth. We welcome visitors from everywhere to watch the world-class sailing, and support Ben Ainslie Racing on home waters."

The events will be funded by a combination of private investment, sponsorship, suppliers and media partnerships. Previous ACWS events have been commercially successful and the ambition is to grow the value of the events by offering sponsors branding and visibility, media impact, hospitality for clients and employees, and tickets for public entertainment.

Speaking at the launch, BAR Chairman Sir Charles Dunstone outlined the commercial opportunities of the ACWS in Portsmouth:

"Sport is big business. The last America's Cup saw more than 150 companies involved in significant sponsorships or supplier partnerships with the event or competing teams. The last time the ACWS came to Britain was Plymouth in 2011 and we saw 150,000 live spectators and the economic value and media impact of the event was estimated at £60m.
"By securing the commercial and marketing rights of these events we can offer a wider and more diverse range of opportunities to businesses and media to get involved, generate value and gain benefit from what will be an incredible sporting spectacle. "

One of the key objectives of the organisers of ACWS Portsmouth will be to bring the action to the public with 'free-to-view' areas in the Race Village where spectators can enjoy the atmosphere, and watch the racing. There will also be additional opportunities to buy tickets for specific attractions, prime seating areas, exhibitions and hospitality. Further ticketing information will be released in the New Year.