Portsmouth Skipper Makes History
20 August 2017, 09:21 | Updated: 20 August 2017, 09:25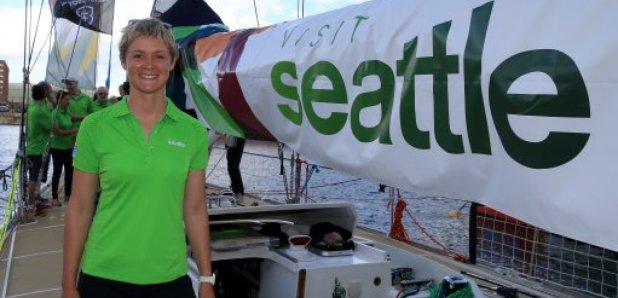 A 24 year old woman from Portsmouth has become the youngest ever skipper of a Clipper Round the World yacht.
Ahead of the start of the race this morning Nikki Henderson says she hopes her unusual career choice will inspire others
She is taking part in the 40,000 nautical mile round-the-world adventure.

Ahead of the start of the 11th edition of the race, which is set to leave Liverpool on Sunday, Visit Seattle skipper Nikki Henderson said she was apprehensive but "very excited".
At just 24 years old, she said she feels "very privileged" to have been given the opportunity to lead a crew around the world.
Of her appointment as a skipper, she added: "I hope to encourage more young people to do things out of the normal, defined career path that society sets out for us.