Prince Harry Takes Part In Round The Island Race
3 July 2016, 07:07 | Updated: 3 July 2016, 11:58
15,000 sailors on water around Isle Of Wight, as new record is set during Round The Island Race.

Prince Harry joined around 15,000 sailors taking part in the famous Round the Island Race on the Solent around the Isle of Wight.
Prince Harry was part of the Sir Keith Mills' FAST 40+ Invictus team they missed winning the coveted Gold Roman Bowl for the first IRC yacht on corrected time, having to settle for second place.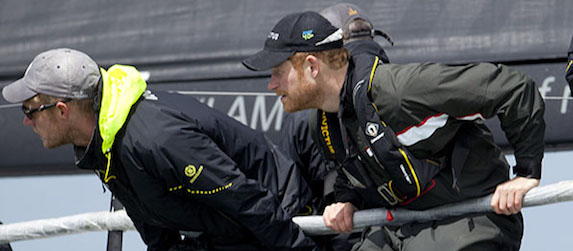 Huge crowds watched as a new record was set by Lloyd Thornburg who went round the course in a time of 2hrs and 23 min and 23 secs, that's broken the record held by Sir Ben Ainslie since 2013 by 28 minutes.