Council: Rebuilt Isle Of Wight Road 'Still Not Safe'
28 October 2014, 06:03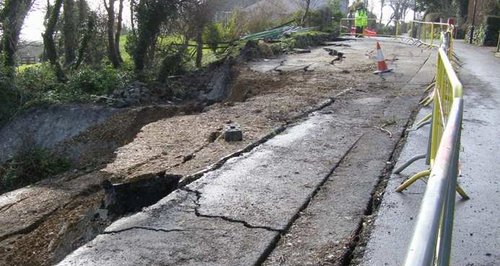 Isle of Wight council says a road damaged by a landslip has to stay closed, despite people living there partly rebuilding it.
They spent £2,500 of their own money repairing part of Undercliff Drive near Ventnor, which collapsed in a huge landslip following weeks of heavy rain last winter. The road has been shut since February.
Eight families are still living in alternative accommodation after being forced to evacuate their homes.

The council says the work done by residents was 'unauthorised' and it closed the road to vehicles again. It held a meeting yesterday (Monday 27 October) to discuss whether it would be allowed to reopen.
Officials say a survey has found the road is still too unstable for vehicles to use and must remain closed.
In September, Isle of Wight Council agreed to spend £500,000 looking into a solution to the repairing the road.