Sailors Rescued By Portsmouth-Based HMS Dragon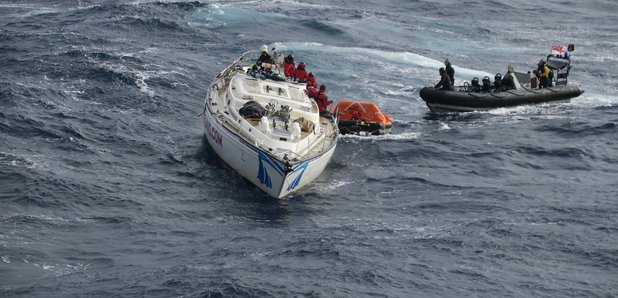 14 sailors have been rescued by a Royal Navy crew from the Portsmouth-based HMS Dragon after they became stranded for nearly two days in their racing yacht in the Atlantic Ocean.

The 13 British crew and one US national whose 60ft yacht, the 'Clyde Challenger', sent an emergency beacon alert, which was picked up by the UK Coastguard at 8.00 pm on Thursday evening, have been rescued. All are safe and well, having been rescued by a sea boat off of HMS Dragon this afternoon.
The vessel was about 400 nautical miles west-south-west of Cape Finisterre when it became dis-masted and lost its rudder due to bad weather.
The UK Coastguard's National Maritime Operations Centre coordinated the long-range search and rescue mission. The Coastguard used satellite communications to request vessels able to assist the yacht to contact UK Coastguard and several responded with offers of help.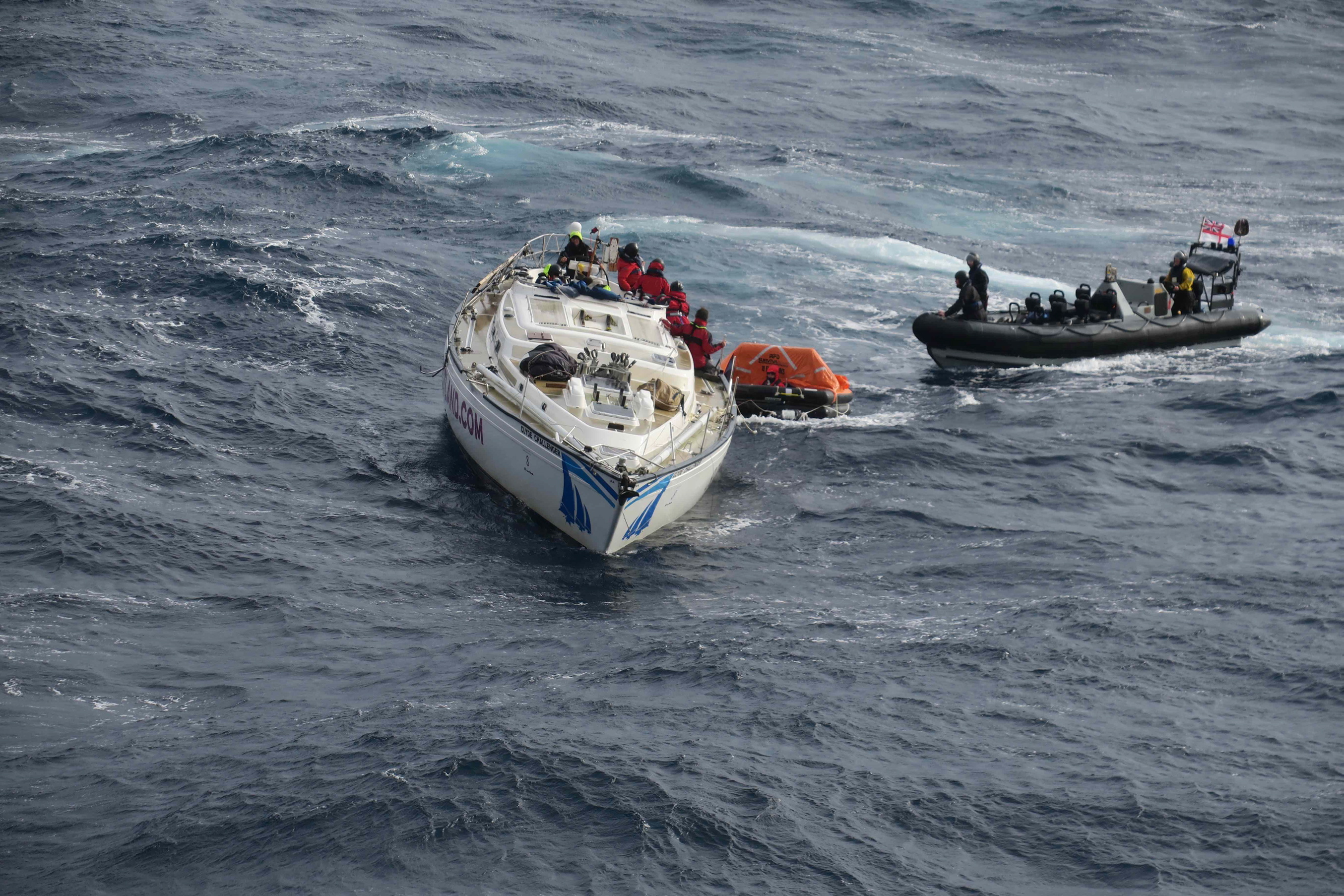 Following liaison with UK Coastguard, on the evening of Friday 10th, the Royal Navy's Type 45 Destroyer HMS Dragon began making its way towards the Clyde Challenger's position 500 nautical miles away.
The Royal Navy T45 Destroyer HMS Dragon arrived on scene on Saturday 11th at 2.45 pm and began the rescue of the 14 sailors using their Pacific 24 foot Sea Boat. All crew had been rescued by 4.50 pm and the 14 crew are proceeding to a safe port on board the warship.
HM Coastguard would like to thank all those that took part in providing a successful outcome to this complex long range search and rescue mission.