Southampton Miss Out On Cup After Late Wembley Goal
27 February 2017, 07:07 | Updated: 27 February 2017, 10:01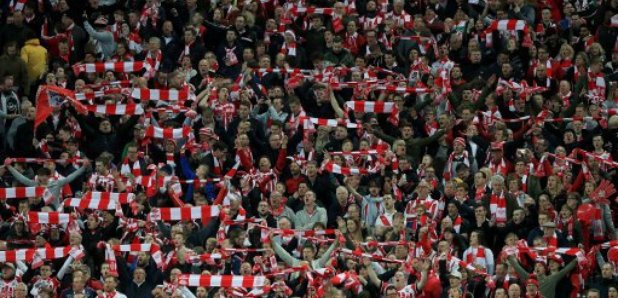 It was late heartbreak for Southampton at Wembley - as they lost 3-2 in the EFL Cup final.
Saints had fought back from two goals behind against Manchester United - but their star player Zlatan Ibrahimovic got a winning goal with just four minutes left. Ibrahimovic headed home the winner from six yards out in the 87th minute after earlier scoring the opener as United sealed their first major trophy under manager Jose Mourinho.
After Southampton had an early goal disallowed through Manolo Gabbiadini, Ibrahimovic gave United the lead with a drilled free-kick from 25 yards on 19 minutes.
Jesse Lingard then swept home seven minutes before half-time in space 18 yards out to make it 2-0.
The Saints halved the deficit on the brink of half-time through Gabbiadini's close-range finish.
And they were level just three minutes after the restart through the Italian's superb effort into the bottom right corner on the turn from 15 yards.
But despite some clear chances for Claude Puel's side to earn their first big piece of silverware since 1976, Ibrahimovic popped up with three minutes to go to once again take the headlines.
Southampton had been unfortunate when, at 0-0, Gabbiadini had an early finish wrongly disallowed for offside.
Manager Puel became the latest to call for the introduction of video technology.
``I would like of course the video for the future, for this situation for example,'' the Frenchman said.
``For the moment in football without video, and just sometimes (there is) a bad decision and (it's) against us for the team....
``It's important to accept this but I am disappointed for the players and for the fans.
``It's very hard when we see this game to lose this game but it's football.
``Before the third goal we had the best situation, the best opportunities (to win).
``It is a big disappointment with the quality of this game. (And a) Frustration of course for all my players.''
But Puel said he was proud of his team.
Manchester United boss Jose Mourinho said: "(Puel) has a reason to be really sad and disappointed.''
``His team did fantastic work, deserved extra-time, and to lose in the 87th minute gives very little time to try to react.
``It's a bit unfair for them. They gave us a beautiful final, a beautiful match.
``I'm obviously very happy with the victory, with the fact that I did it four times, the same as Mr Clough, and with a chance to win for a fifth time.
``The game was broken at 2-2. We were lucky to be 2-0 (up). Then 2-1 changed completely the direction of the game. Obviously the 2-2: a phenomenal goal.
``Technically it's such a difficult shot. Then the game is broken.''