Southampton Doctors Implant 5p-Sized Heart Monitor
14 March 2017, 07:24 | Updated: 14 March 2017, 07:27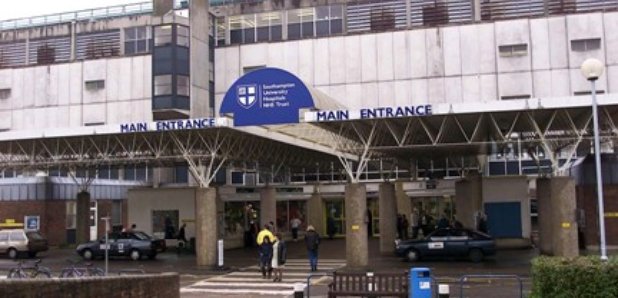 Doctors in Southampton are claiming a UK first, after fitting a heart failure patient with a revolutionary monitoring device as small as a 5p coin.
Cardiac experts at the General Hospital gave a 53-year-old woman the sensor - which can be charged externally, sends data over the internet and doesn't need replacing.
The wireless CardioMEMS Heart Failure System is a tiny battery-free sensor which is implanted into the pulmonary artery via the groin.
It enables clinicians to review detailed, real-time information about patients' heart rates and artery pressures and make changes to treatment before they reach the point of requiring admission to hospital.
The first procedure was carried out at Southampton General Hospital, part of University Hospital Southampton NHS Foundation Trust, by consultant cardiologist Dr Andrew Flett, who called the device a "game-changer".
University Hospital Southampton NHS Foundation Trust said:
'It is the first time the device, which was implanted in a 53-year-old female patient, has been used in the UK outside of a clinical trial.
'Heart failure affects around 900,000 people in the UK and occurs when the heart does not pump enough blood around the body.
'The condition leads to a number of symptoms - shortness of breath, dry cough, swelling in the ankles and legs, weight gain, increased urination, fatigue and irregular heartbeat - but can be controlled using a combination of interventions including lifestyle changes, medication, pacemakers and surgery.
'As changes in the pressure of blood through the pulmonary artery can indicate worsening heart failure before the more commonly-used indirect measures of changes in weight and blood pressure, doctors can take action more quickly to resolve developing problems.
'However, the current standard of monitoring is carried out using blood pressure cuffs and electronic scales at home or in the clinic, which can result in delays in intervention and the need for hospital admission to resolve a worsening of symptoms.
'The CardioMEMS device has been trialled extensively in the US, where studies led by researchers at Ohio State University Heart and Vascular Center found it reduced hospital admissions by 33% over an average of 18 months.'
"Patients who receive this implant can send readings to us every day via the internet from their home so we can monitor them and adjust medications immediately - it is a revolution and a very exciting piece of technology," said Dr Flett.
"The majority of hospital admissions for patients with heart failure occur as a result of a build up of excess fluid in the body which causes increased pressure in the pulmonary artery. This goes undetected until it is too late to treat and the patient ends up needing to be admitted.
"Being able to monitor pulmonary artery pressure on a daily basis will undoubtedly reduce hospital admissions, improving patients' quality of life and relieving pressure on hospitals as a result - it is a real game-changer."