Southampton Man Jailed
9 December 2017, 11:22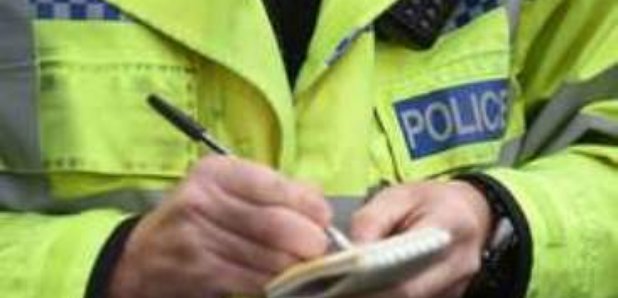 20-year-old man from Southampton jailed for 8 years after he raped a woman and then reversed his car over her legs at St Denys railway station in June.
Dylan Collins of Leighton Avenue will be placed on the sex offenders register for the rest of his life and disqualified from driving for two years.
Collins had pleaded guilty at an earlier hearing on 11 August to charges of dangerous driving and failing to provide a specimen of breath.
The courtroom heard how Collins had raped a woman at around midnight on 23 June near to St Denys rail station.
Collins approached the woman in his car; the two of them had a conversation about sex and the woman got into the car.
Collins drove the car into the car park but the woman decided she did not like the situation she was in. She tried to leave the car at which point she was confronted by Collins who punched her in the face.
The woman went to the ground where Collins went on to rape her. He also bit the woman on the neck causing bruising.
A member of the public heard the woman screaming for help and ran over to help her. Collins then jumped into his car and reversed over the woman's legs.
He drove away from the scene and the member of the public assisted the woman and called the police.
Police officers from Hampshire Police were conducting traffic stop checks a few roads away from the scene and by coincidence they attempted to stop Collins as he drove past them.
He failed to stop and carried on driving so they followed him on blue lights and he eventually stopped at traffic lights and jumped out of the vehicle.
The officers then chased him on foot and managed to catch up with him and arrest him. Communication with BTP officers had by this point established that Collins was the suspect for the rape at the railway station.
Collins will be placed on the sex offenders register for the rest of his life and disqualified from driving for two years.
Detective Sergeant Neil Black said:
"This was a horrendous incident in which the effects of Collins' actions will remain forever with the woman that he assaulted.
"There is no place for unwanted sexual behaviour on the network or anywhere in society.
"The sentenced handed down by the judge today reflects how dreadful and shocking the incident was.
"Thankfully for the woman, a member of public came to her rescue and helped her and also reported Collins to the police.
"I'd like to say thank you to that person for coming forward and giving us the best chance we could have had to catch Collins and bring him to justice. I'd also like to thank my colleagues at Hampshire Police for their assistance in catching Collins."