Southampton Marathon 2019 Date Changed
5 October 2018, 15:32 | Updated: 5 October 2018, 15:41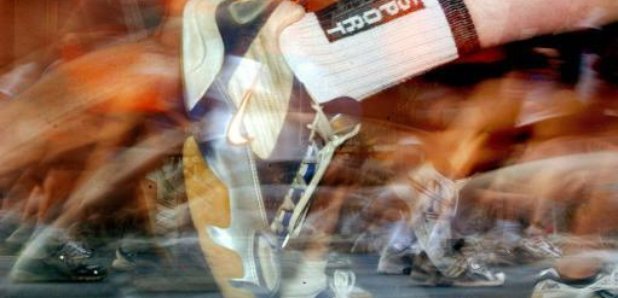 The date of next year's ABP Southampton Marathon's been changed so it doesn't clash with major roadworks on the M27.
Organisers have secured a new date of Sunday May 5, after it was announced that part of the M27 would be closed on the originally-planned date of April 28.
Race director Chris Rees said: "For many runners and their families, the ABP Southampton Marathon is an exciting highlight in their calendar every year. We've built a fantastic reputation over the last four years and in 2018 we attracted 10,000 runners and 30,000 spectators.
"To run 2019's event at a time when access to the city is difficult wouldn't be fair to the tens of thousands of people involved, nor local residents. That's why we've taken early action and changed the date so the event can continue to be enjoyed by so many and grow."
Cllr Satvir Kaur, Cabinet Member for Homes and Culture, said:
"We're immensely proud that the ABP Southampton Marathon brings thousands of runners and visitors from all over the UK to our great city. Not only does this amazing event get people active, create city pride and put Southampton on the map, but contributes over £1million to the local economy every year. Events of this scale take a lot of planning, and I am pleased organisers have thought ahead – and early – to ensure the city can continue to maximise everything ABP Southampton Marathon has to offer."
Cllr Jacqui Rayment, Cabinet Member for Transport & Public Realm, added: "Anyone who drives knows getting stuck in traffic is frustrating. The way in which we've worked with the ABP Southampton Marathon to change the date will reassure motorists and residents that we're always looking ahead and working hard to minimise disruption."
The change of date marks the first time the ABP Southampton Marathon hasn't fallen on the same date as the London Marathon.
It will also fall on a Bank Holiday weekend, meaning weary runners will have the following day off work to recover and visitors attending from further afield can stay in Southampton for an extra day.
The new date also means the ABP Southampton Marathon does not clash with any Southampton FC fixtures.