Southampton Named 'Breastfeeding Welcome City'
1 August 2016, 07:58 | Updated: 1 August 2016, 08:06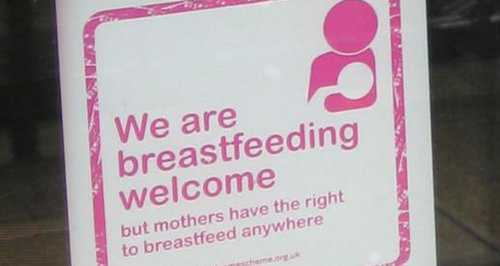 Southampton's been named a 'breastfeeding welcome city' - with 144 businesses signing up to say they're committed to providing new mums a safe and comfortable environment.
The City Council's working with the parenting charity NCT - to get bars, restaurants, shops and libraries to offer a safe and comfortable environment.
West Quay, Costa, Mettricks, Dancing Man Brewery and the Sea City Museum are among those on board.
The Southampton Breastfeeding Welcome Scheme run by NCT, the UK's largest charity for parents, and Southampton City Council aims to 'change attitudes towards mothers breastfeeding in public by facilitating greater acceptance and promotion of breastfeeding in the community'.
The scheme is voluntary for businesses to participate in. Businesses have been issued with 'Breastfeeding Welcome' stickers to show new mothers they are welcome to feed their babies on their premises.
NCT Southampton Breastfeeding Support Service spokesperson, Rebecca Whitlock-Neill said:
"The uptake of the Breastfeeding Support Scheme has been a huge success and is making a real difference to breastfeeding mums and to local businesses.
"It is important that parents feel reassured they have the support of organisations and their staff and won't be judged when feeding, whether it's by breast, bottle or in a high chair.
"Welcoming breastfeeding mothers and families can be great for businesses too as it means attracting new customers and retaining existing ones."
Consultant in Public Health at Southampton City Council, Debbie Chase said:
"The Breastfeeding Welcome Scheme is a great way to make it easier for women to breastfeed and it's vital we continue to build on the work carried out so far in making Southampton a breastfeeding welcome city.
"Breastfeeding reduces the risk of infections and certain allergic conditions. It also reduces the mothers' risk of type-2 diabetes and breast and ovarian cancer.
"We are encouraging more businesses in Southampton to sign up to the scheme with the NCT this week and to fly the flag that they are breastfeeding welcome if they are already accredited."