Southampton's Made In Chelsea Star Will Be Locke-Locke
1 October 2018, 16:53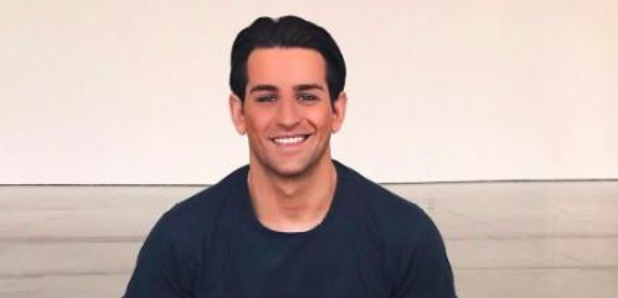 Made In Chelsea star Ollie Locke has said he and fiance Gareth Locke will join their matching surnames when they get married.
The couple announced their engagement last week after 10 years of friendship, and they have now shared details of the proposal, as well as their plans for their marital name.
Ollie told Hello! magazine: "We are going to be Locke-Locke.
"I like the idea that his family and my family will be joined together."
The reality TV star, who came out as gay on the E4 programme in 2016 after previously identifying as bisexual, said Gareth asked for his hand in marriage during a walk in a London park with his dog Bear.
"We decided to go for a lovely walk with Bear in Kensington Park Gardens which is my favourite park and we came across the Peter Pan statue, which is my favourite statue.
"I walked towards Gareth who was just standing there and he gave me a hug..."
Gareth added: "I was 200 yards away and I was thinking 'I have got to do this now'."
The couple said their decade-long friendship turned into romance earlier this year after spending a weekend together at a mutual friend's home.
"We were sat in front of a fire for two hours and I realised that things had changed between us," Ollie said.
"I thought he was the one very early on; I was pretty sure that this was something that would be for the rest of my life."
Gareth, a commercial director at luxury clothing brand Holland Cooper, added: "We were both in different places in our lives when we first met, but I definitely think it came at the right time and if it came any earlier I think it would probably have been very different."
The couple's engagement was announced in The Times newspaper's forthcoming marriages section, in a message that read: "Mr OJM Locke and Mr GP Locke.
"The engagement is announced between Oliver, son of Sarah and John Locke of Southampton, and Gareth, son of Margaret and David Locke of Suffolk."
Ollie is one of the original cast members of the Chelsea-based structured reality series, having appeared on and off since 2011.