Southern Back On Strike
10 January 2017, 08:47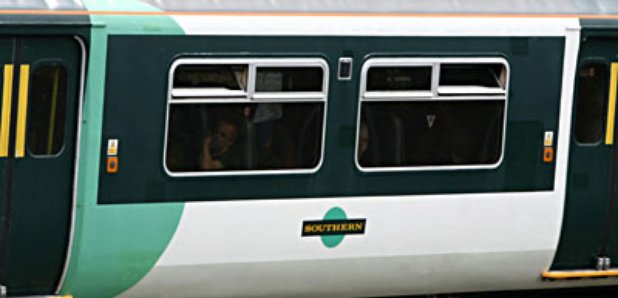 Strikes by transport workers will continue to cause misery for passengers this week.
It's after a 24-hour walkout by London Underground workers which led to widespread disruption.
Tube stations across the capital were closed by the walkout over job cuts, which ended at 6pm on Monday, forcing people to drive, walk, cycle or join massive queues for buses.
Southern Railway passengers will suffer a fresh bout of chaos on Tuesday, Wednesday and Friday when Aslef drivers go on strike in a bitter dispute over driver-only trains.
Southern told passengers to travel only if it was essential, as no trains will run on strike days, while services on other days will be affected by a continuing ban on overtime.
With only limited bus links from a small number of stations, the train company advised people to make alternative arrangements wherever possible.
British Airways cabin crew will strike on Tuesday and Wednesday in a row over pay, although the airline said its customers will be able to fly to their destinations.
A small number of Heathrow flights will be ``merged'', but BA said all flights to and from Gatwick and London City airports will operate as normal.
Unite said over 800 cabin crew from British Airways' so-called ``mixed fleet'' had joined the union since the start of the dispute, taking its membership to over 2,900.
National officer Oliver Richardson said: ``More and more 'mixed fleet' cabin crew have joined Unite as this dispute over poverty pay has gone on.
``Increasingly tired of delivering a first class service for poverty pay, 'mixed fleet' cabin crew are at breaking point over pay levels which are forcing many of them to take a second job or turn up to work unfit to fly.
``Despite British Airways walking away from meaningful talks we would urge it to listen to its 'mixed fleet' cabin crew who work tirelessly to serve passengers and contribute massively to the success of the airline.
``With the parent company of British Airways forecasting annual profits in the region of #2.3 billion, it's clear that the UK's national carrier can pay the people who keep us safe while we fly a decent wage.''
BA said: ``As part of our contingency plan, we will be merging a very small number of flights to and from Heathrow.
``This will mean some customers will travel slightly earlier or later in the day than their original booking.
``We look forward to welcoming more than 200,000 customers on to our flights across the two days and ensuring they can all proceed with their holiday breaks, visits to friends and family or business meetings.''
Southern is providing limited bus and coach services on strike days to provide road links for essential travel from nine of its stations into nearby neighbouring train networks where they can connect into other train operators' services.
Space on the buses will be limited. Anyone who does travel should expect to queue, plan for longer journeys and realise the service they join will be exceptionally busy, said Southern.
The company also advised people to work from home or remotely if they can, and to stagger journeys if they can't.
As well as the three days of strikes, Southern and Gatwick Express services will be severely disrupted every day until further notice due to the overtime ban.
Angie Doll, Southern's passenger service director, said: ``Once again, we wish to remind our passengers not to attempt to travel unless it is absolutely necessary on this week's strike days.
``There will also be significant disruption and hardship on the days Aslef is not on strike because of their overtime ban, especially on Thursday when trains will be out of position because of the strikes on each day either side.
``We are deeply sorry for the unnecessary and unwarranted disruption this dispute is causing.
``The unions' response is utterly disproportionate, causing misery to 300,000 passengers a day across the South East and untold damage to the regional economy.''
Aslef members will also strike on January 24, 25 and 27.
General secretary Mick Whelan said: ``We are taking a longer term view of this trade dispute.
``The company has not been prepared to move - it is simply going through the motions, turning up at Acas and telling us that it intends to impose driver-only operation.
``We remain committed to a negotiated settlement, as was reached with ScotRail, but it is difficult to negotiate with people who are not prepared to be flexible.''
Meanwhile, members of the Rail, Maritime and Transport union at Arriva Rail North will start voting on Tuesday whether to strike over pay, with the result due later this month.