Two Marwell Monkeys Escape From Enclosure
11 June 2017, 12:16 | Updated: 11 June 2017, 12:28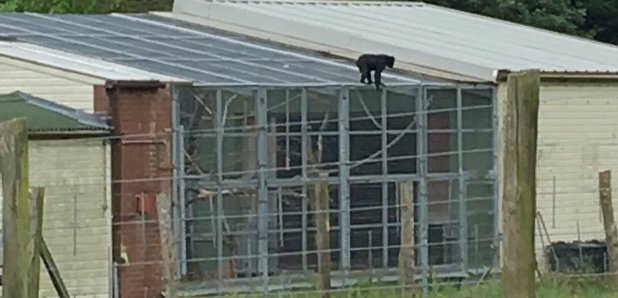 Marwell say two monkeys managed to escape from their enclosure on Saturday.
Statement from Marwell
At around 12.40pm on Saturday afternoon two of our adult Sulawesi black macaques escaped from their island enclosure. Zoo guests and staff were asked to remain indoors while our trained keepers dealt with the situation.
The two macaques were returned to their home within 10 minutes. Guests were asked to remain indoors for a further 15-20 minutes while Keepers investigated a report from a member of the public that another macaque had been spotted outside its enclosure.
It was quickly established that a third macaque had not escaped.
We are grateful for the way in which our guests cooperated and thank them for their understanding. Our thanks to our Animal Management team who responded swiftly and carried out a model response.
The two macaques have rejoined the rest of the family and all five will remain in the indoor part of their enclosure until a full investigation has been carried out.
Our vet team has carried out checks and we are happy to report that the animals came to no harm. At no point were our guests at risk of any harm. The zoo remains open as usual.
Pic from @kevchlo