Warning Over Scary Halloween Contact Lenses
30 October 2018, 15:22 | Updated: 30 October 2018, 15:27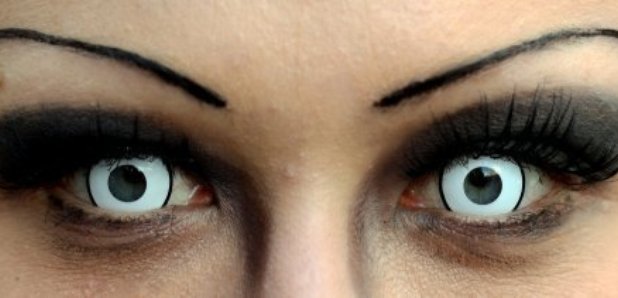 A top Southampton eye doctor's warning using spooky fashion contact lenses for Halloween could cause eye infections.
Parwez Hossain, a consultant ophthalmologist at University Hospital Southampton NHS Foundation Trust, said people using the lenses as fancy dress accessories were "largely unaware" of the risks of poor hygiene.
He spoke out following a recent rise in severe corneal infections related to overall contact lens use and warned of "grave concerns" if partygoers do not heed safety advice.
Mr Hossain said: "We have recently seen a large rise in corneal infections related to contact lenses as a result of showering with lenses in and exposure to the elements, particularly in those with previous eye surgery or injuries.
"That raises grave concern for us when it comes to an occasion when cosmetic lenses are popular as, if this is happening among people who are aware of the risks, there is potential danger when it comes to those who are not regular lens wearers."
Mr Hossain said many online retailers had improved their practices relating to safety warnings and advice, but he still urged people to take advice and guidance from specialists before making a purchase.
He said: "It can be really easy in the moment to shrug off potential risks but we have to remind people that using contact lenses for one or two nights a year means they will be likely to be slightly blase about any ill-effects.
"My advice to anyone thinking about purchasing and using these 'spooky' decorative lenses would be to avoid doing so without taking proper advice and guidance from an eye specialist on how to prevent infection."
Mr Hossain also said people should also be mindful of other potential Halloween horrors, such as corneal abrasions as a result of apple bobbing and the contents of broken glow sticks.
He explained: "It may seem hard to believe, but staff in our eye casualty have treated patients in the past for a variety of Halloween-linked injuries, from adults and children with scratches on the cornea and blunt eye injuries from apple bobbing, to mild irritation from the contents of glow sticks.
"We have also seen children who have caught their eyes on capes and witches brooms, as well as had night flares to the face, all of which have the potential to cause some significant and lasting damage.
"We are certainly not telling people not to have fun and enjoy themselves, but just to consider the risks and take a bit of extra care to ensure they and their families avoid a trip to eye casualty."