Woman Jailed After Driving Into Off-Duty Police Officer In Bournemouth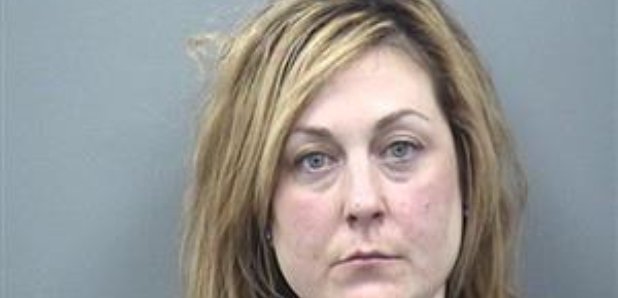 A woman has been jailed for 12 months for driving into an off-duty police officer in Bournemouth who challenged her for drink-driving.
35-year-old Jemma Whibley from Oakhurst Road in West Moors has been sentenced to a year and banned from the roads for four years.
The court heard that at around 6.20pm on Wednesday 2 March 2016 Whibley was driving her blue BMW in High Howe Lane in Bournemouth.
At the same time off-duty police officer, Detective Constable Bryan Whiting, was riding his bicycle following his shift when he saw the BMW driving erratically.
As they turned into Knights Road, DC Whiting noticed that the driver was talking on her mobile phone.
He witnessed the BMW driving at an erratic speed and weaving along the road, before it pulled across the junction with Crusader Road without indicating.
DC Whiting approached the car and saw the window was partly wound down and Whibley was still talking on her mobile phone. He spoke to Whibley and identified himself as a police officer. He warned her of the dangers of using a mobile phone while driving.
Whibley apologised and put the phone down. DC Whiting noticed that Whibley was lethargic and unable to understand what he was saying. He smelt alcohol, showed her his warrant card and asked if she had been drinking.
Whibley became agitated and attempted to drive off so DC Whiting put himself and his bike in front of the car. The car lurched forward and hit him and the bike, causing him to fall onto the bonnet.
As DC Whiting attempted to take the keys out of the car, Whibley pulled away with him hanging out of the window. The vehicle then collided with a van travelling in the opposite direction.
DC Whiting sustained a broken foot and ligament damage and continues to suffer pain and discomfort.
Whibley was breathalysed at the scene and subsequently arrested. The reading showed she had 130mg per 100ml of breath in her system - almost four times the legal limit of 35mg.
Police Constable Fern Graham, of the traffic unit, said: "Not only did Jemma Whibley put herself and others at risk by using a mobile phone behind the wheel but she also made the completely irresponsible decision to drink and drive.
"Alcohol significantly impairs a motorist's ability to drive and is one of the main causes of fatal and serious injury collisions on our roads.
"Police officers put themselves at risk every day to protect the public and even though he was off-duty, DC Whiting had no hesitation in acting to prevent Whibley from putting other people in danger. I would like to echo the judges's comments and praise the officer involved for trying to prevent Whibley from driving any further. It must have been a truly terrifying experience and I am pleased that today's sentence has reflected that."
Speaking after the case, DC Whiting said: "I am pleased with the verdict of the jury and the sentence imposed by the judge. I hope it sends a clear message to anyone who considers driving after drinking alcohol and I would urge them to consider the consequences of their actions.
"Sadly there are no winners in this incident. I continue to suffer the consequences of that evening while Jemma Whibley's family have been left to pick up the pieces following her decision to drink and drive."