'Wonderful' Southampton Teenager Killed In Motorbike Crash
27 April 2015, 11:34 | Updated: 27 April 2015, 12:09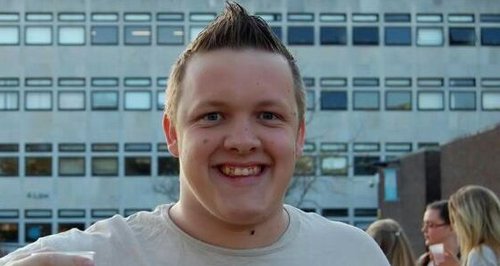 The mum of a teenager, killed in a motorbike crash in Southampton, has paid tribute to him.
19-year-old Nick Brisland, from Heathfield Road in Bitterne, died after a collision with a silver Peugeot car and a Peugeot taxi on Spring Road around 6pm on Friday evening (24 April).
In a statement, his mum said:
"Our wonderful son Nick Brisland was a truly wonderful person, a gentleman so kind and so unbelievably thoughtful, full of life and energy and all things fun.

"He bought smiles to everyone's face and literally brightened up the room. He had an awesome sense of humour and he was loved by many.

"Nothing will ever take the pain away but if this tragedy can do one thing please let it remind anyone who rides a motor bike they are not toys and the road is a dangerous place. One needs to respect the power of the engine beneath the peddle or throttle.

"Drive with more awareness like an accident is about to happen at any moment. Wear protective clothing. Respect yourself and other drivers as so many lives were ruined yesterday because of this tragedy.

"Nothing will ever bring our boy back but if his accident can prevent another then not all is lost in vain.

"Always loved and always missed. Mum."

Anyone who witnessed the collision, or has any information, is asked to call police on 101, quoting Operation Gaspee.