Broadhempston: Self-build Housing Starts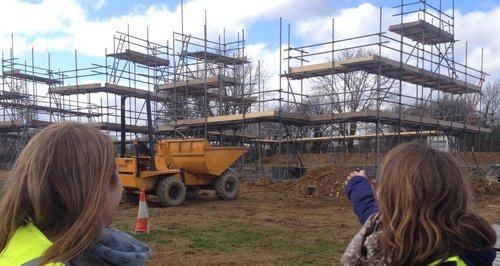 A new and unique self-build scheme for six eco-friendly detached houses is underway in a South Devon village.
Families from Broadhempston, near Totnes, are involved in the scheme and will be building each other's houses, two at a time, finishing the first ones in October.
Each home will consist of a structural timber frame and will incorporate straw bales for insulation, believed to be the first of its kind in the West Country.
The scheme is expected to act as a useful template for people keen on eco self-build and sustainable housing, particularly where communities can justify residential development in rural areas.
Teignbridge Council gave the scheme the green light despite the development being outside the village boundary, as the homes are designed for local people at an affordable price.
Finding a local landowner prepared to sell the land for this type of development was a key factor of the scheme.
The BCLT will retain 25 per cent of the value, ensuring the development remains of benefit to the local community.
It has taken three years for the scheme to reach the build stage but it is hoped similar projects may learn from the experiences of the BCLT and achieve the same result more quickly.
Development has now started, with the ground works under way.
The self-builders are keen to attract voluntary labour during the 12-month build process, particularly from people interested in a starting a similar scheme, helping with the project, or students studying building construction at college or university.
For more info on BCLT go here:https://www.facebook.com/BroadhempstonClt