Devon mum's legal action against the NHS
15 November 2018, 08:11 | Updated: 15 November 2018, 08:15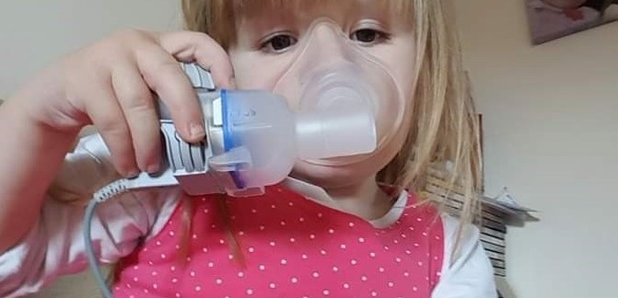 The mother of a girl with cystic fibrosis is taking legal action against the NHS after it refused funding for a drug which could extend her daughter's life.
Sarah Burgwin, of Totnes, Devon, said it was "shameful" that six-year-old Katie Stafford was being denied access to Orkambi.
The drug's high price tag of £104,000 per year for one patient means it is only available in exceptional circumstances.
Despite its recommendation by a consultant, NHS England have told Katie's mother her daughter does not warrant the treatment.
Sarah has instructed law firm Hodge Jones & Allen to seek a judicial review of NHS England's decision.
Lawyers believe Katie is an exceptional case because her learning and behavioural difficulties prevent her being administered alternative treatments.
Cystic fibrosis, a life-limiting condition which affects lung health, affects around 10,000 people in the UK.
Clinical trials have shown the drug can improve lung function in sufferers of the disease.
But the National Institute for Health and Care Excellence (Nice), which decides which treatments should be available on the NHS in England and Wales, says it is too expensive for the health service to provide.
The drug is already available in several European countries after being approved by the European Medicines Agency in 2015.
NHS bosses have been engaged in years of negotiations with Orkambi's manufacturer Vertex Pharmaceuticals to secure an affordable deal.
This is despite the Government's claims that the company was offered the "largest ever" financial commitment in the history of the NHS.
Earlier this year, health ministers wrote to the company urging it to drop Orkambi's price, saying "time was of the essence" for cystic fibrosis patients.
A petition signed by more than 100,000 people also triggered a debate on the issue in Parliament this year.
A NHS England spokeswoman said: "Orkambi for the treatment of cystic fibrosis is not recommended by NICE and therefore is not routinely commissioned.
"Individual funding requests for treatments that are not routinely commissioned are difficult decisions, which is why they are taken by experienced teams on the basis of clinical evidence."