Kingsbridge: Officers Injured In 'Power Tool' Attack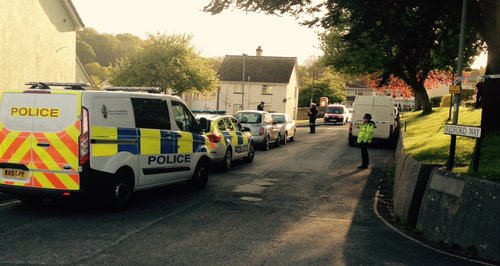 Two police officers are in hospital after an attack involving an electrical power tool during a four-hour siege.
Devon and Cornwall Police were called to a property at Retreat Close in Kingsbridge, Devon, at 4.30pm on Wednesday 13th May.
The two officers attended the scene and both sustained non life-threatening injuries after being attacked.
One officer received a serious arm injury and both remained in hospital overnight.
They are expected to undergo surgery today.
A police cordon was set up and the area was evacuated while negotiations with the man took place.
Police entered the property at about 8.30pm and a 53-year-old man was arrested on suspicion of assault.
A force spokesman said the incident was "safely brought to a close''.
Superintendent Glen Mayhew tweeted: "Visited both officers in hospital who are doing well.
"So proud of the bravery & professionalism displayed by them & their colleagues.''