Why are people so against the Lee Mill incinerator?
Viridor have now handed in their planning application for a waste incinerator which would be built at New England Quarry near Lee Mill and Ivybridge.
The facility could deal with 275,000 tonnes of residual waste a year from businesses and households in South West Devon, and will generate 20MW of electricity to supply to the National Grid. The site will also include a visitor and education centre, promoting waste prevention, the importance of recycling, best practice and explaining the role and function of energy from waste.
But nearby residents are not happy. Heart met with Frankie Dolan (pictured below) who has set up a website about the plans. She said at first local families were shocked by the proposals, saying there has never been enough information out there and it has been hard to find out the facts.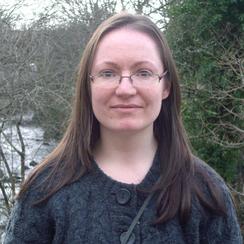 She blames Viridor for a lack of proper consultation she says: "It is as if the deal has been done behind closed doors, many families are busy they don't have time to sit and read local papers, a leaflet should have been put through every door in the surrounding area explaining exactly what the plans were". So she has taken it upon herself to go door-to-door telling people and holding meetings in Ivybridge. "We aren't saying we don't want it here put it in Plymouth, that's not the case at all - its not a 'not in my back garden' kind of thing we don't want the facility at all. The answer is reduce, re-use and recycle" she added "millions of pounds is being spent on new incinerators in the UK, why dosen't the Government use that money expanding their recycling facilities so we could recycle almost every bit of our rubbish?" The main concerns for people in the area centre around possible health issues, extra traffic with more lorries coming in and out of Lee Mill and the effect it will have on the environment. Frankie finished by saying "This year this campaign will gain momentum. This is an issue that affects everybody and every aspect of our lives and is one of the biggest issues that we could be facing this year. What is decided in 2010 will set the course for the next 25 years. So everyone should get involved with this, write to your council write to your MP."
Viridor's Technical Development Manager Howard Ellard says: "The proposals include energy from waste (EfW), recycling and non-hazardous landfill facilities at the disused New England quarry, Lee Mill near Ivybridge. Our Environmental Permit application has been submitted to the Environment Agency. The application sets out how the site will be operated to mitigate its impact on the local environment.
"We will continue to engage with the local community throughout the application process."
This is a view of the current plans