Help End Homelessness With The World's Big Sleep Out Cardiff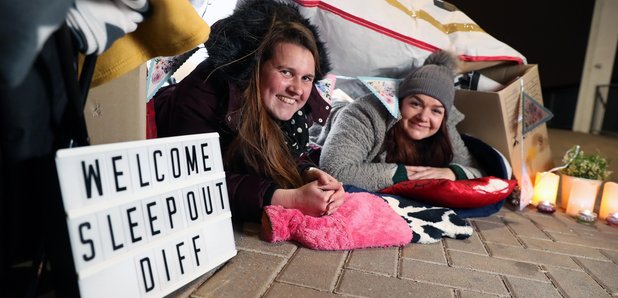 Want to help make a difference to thousands of lives? Then Sleep Out under the stars in 'The World's Big Sleep Out' on Saturday 7th December 2019 at the iconic Cardiff Castle, and raise funds to support Llamau's work to End Homelessness and Change Futures in Wales!
Join 50,000 people in 50 cities across the globe to support Llamau, a homelessness charity in Wales working with young people, women and families at risk of or experiencing homelessness. The World's Big Sleep Out will be the biggest global display of solidarity with homeless and displaced people from around the world!
There'll be Sleep Out's happening all over the world, including London, Dublin, Belfast, Edinburgh, Barcelona, Chicago, and Brisbane. To keep you entertained during the evening, there will be sets performed by some of the leading musicians in Wales and then when it's time to sleep, Rhys Ifans will appear live at the event to read a bed-time story!
50% of fundraising from the event will go directly to Llamau to help end homelessness here in Wales. The other half will go towards supporting people displaced worldwide.
The World's Big Sleep Out 2019 from Heehaw on Vimeo.