92-year-old paedophile caught by vigilante sting
12 June 2017, 11:54 | Updated: 12 June 2017, 12:31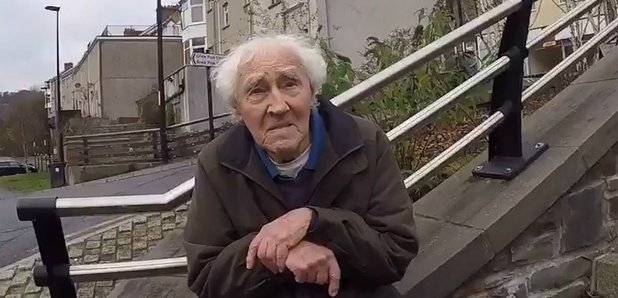 A 92-year-old man has been jailed for 18 months after online vigilantes caught him attempting to meet an 11-year-old girl.
Ivor Gifford sent explicit messages to two fake profiles, purporting to be a 12-year-old girl called Jodie and an 11-year-old named Jessie.
He was caught by a group called The Hunted One after arranging to meet "Jessie" at Llanhilleth, near his home in Abertillery.
The judge at Cardiff Crown Court told Gifford, "You were on the internet looking for young girls to engage in sexual activity.
"You asked for what you referred to as a 'naughty photo','' the judge said. "You said you would love to have her at your house for the day.''
"You arranged for Jessie to travel to Llanhilleth where you would meet her. You told her you would like her to be your secret lover."
Gifford, who had no previous convictions, sent an explicit image to the profile and travelled by taxi to meet "Jessie" at the station.
When he arrived, he realised he had been set up and was confronted by members of The Hunted One.
Representing Gifford, Jeffrey Jones said his client had suffered a heart attack and a stroke, and had "very limited" mobility.
"He is in a state of shock at the publicity of the matter and the loss of his good name.
Mr Jones said Gifford has been "ostracised" from family and friends following his arrest in December.
An NSPCC Wales spokesman said: "Online safety is one of the mayor 21st century child protection issues. Children must be educated about dangers online and protected from predatory groomers.
"It is right that Gifford has faced the courts for this attempt to groom a child. His sentence should act as a deterrent to anyone targeting vulnerable children online."