Aneurin Bevan Celebrations In Tredegar
1 July 2018, 10:15 | Updated: 1 July 2018, 11:28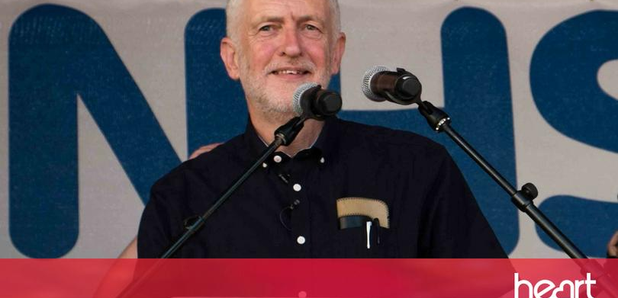 Labour's leader as well as Wales' First Minister are at an event in Tredegar this morning to celebrate the NHS turning 70.
The man who started the Health Service, Nye Bevan , was born in the town.
A banner march is being held through his hometown before speeches.
It's thought Jeremy Corbyn will pay tribute to the Windrush generation who began to arrive in the UK 70 years and who he says helped build the NHS.
Jeremy Corbyn will "declare war" on health inequality and claim Conservative austerity is killing people as the NHS turns 70.
In a speech to mark the anniversary, the Labour leader will promise to increase funding for the overstretched service.
Labour would launch a "national mission" to confront the causes of ill health and deprivation by joining up health services with other parts of government.
Speaking in Tredegar, the birthplace of NHS founder Nye Bevan, Mr Corbyn will say: "Labour will declare war on health inequality, both within communities and across our regions and nations.
"As a country, we cannot tolerate a situation where one citizen or one community is denied the chance of life and health of another. That can and must change."
Prime Minister Theresa May announced last month that the NHS in England will receive an extra £20 billion a year by 2023 as a "birthday present".
It means an average rise of 3.4% a year on the £114 billion budget but it falls short of the 3.7% increases the service has previously received.
Labour has said it will put more money into the NHS than the Conservatives but has not specified how much.
Mr Corbyn will say that he would reverse the decline in the share of national income going into the service.
"Under Labour, the share of national income going into the NHS will rise," he will say.
"That is essential if we are going to meet the health needs of our people, from cancer care to heart disease."
Mr Corbyn will say growing inequalities in society cause many of the illnesses the NHS ends up treating.
He will say: "There is clear and mounting evidence that austerity and inequality are killing people.
"For years people were living longer and life expectancy was increasing. That has now ground to a halt and in some parts of the country life expectancy is falling. This is unprecedented.
"Men in the most deprived parts of England today will have nearly 20 fewer years of their lives in good health.
"And this isn't about rich London and the South East versus the rest of Britain. There is massive inequality in even the wealthiest parts of our country
"Take Kensington and Chelsea, the site of the Grenfell Tower tragedy a year ago. There, life expectancy is 14 years lower for the poorest residents."
Mr Corbyn will also pay tribute to people of the Windrush generation who began to arrive in the country 70 years ago.
"The Windrush generation were invited to rebuild our country after the Second World War and help to build our National Health Service," he will say.
"We pay tribute to the Windrush generation, so many of whom worked in our hospitals and gave so much to our country and have been so badly mistreated by this government."