Barry man jailed for brutal murder in Scotland
24 August 2017, 10:48 | Updated: 24 August 2017, 10:57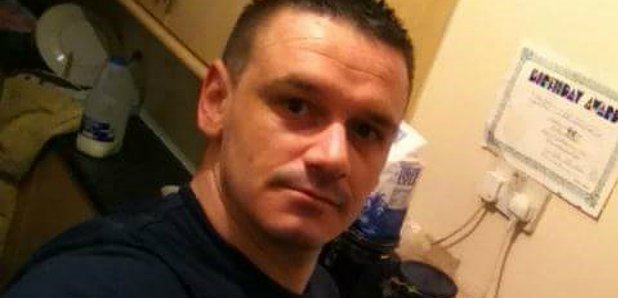 A man from South Wales has been jailed for murdering his best friend on a trip to Scotland.
Kieran Davies and Ashley Hawkins, from Barry, had arrived in Edinburgh as "best of friends".
But Ashley was found dead after an argument at the flat where they were staying, last December.
Neighbours heard shouting coming from the flat in the early hours of the morning, and armed police found Ashley face down in a pool of blood when they forced their way in to the flat.
The High Court in Edinburgh heard the front door of the flat was locked, and Davies was the only other person inside the property.
Prosecutor David Taylor told jurors: "When police came into that locked flat there were two people there, one alive, covered in blood and one dead, violently murdered. There is no mystery in this case."
Davies initially claimed he was unconscious and did not know what had happened. He denied murdering Ashley, but was found guilty at his trial.
Sentencing Davies to life in prison, with a minimum sentence of 19 years, Lord Boyd of Duncansby described the case as "particularly brutal".
"You subjected Ashley Hawkins to a sustained assault with a hammer and an iron bar. You also stamped on him and kicked him.
"Whatever failings Mr Hawkins had or whatever demons assailed him he did not deserve that death.
"You continue to deny your guilt and you show no remorse or empathy with his family.
"I note that you have a significant record for burglary and theft although only one significant previous conviction in 2008 for a crime of violence.
"Without going into details you have had a difficult and what must have been an unhappy childhood and upbringing. You have not had the chances in life that may have set you on a different path.
"None of that however mitigates or excuses the dreadful nature of this offence.
Ashley's family paid tribute, describing him as popular and loving: "Our beautiful boy Ashley, we can't believe that he is gone.
"He was a loving son, brother and uncle and our hearts are now in pieces.
"He was helpful to everyone and was loved in his hometown of Barry. He will never be forgotten."