School boy died in tragic crash after skidding on ice
11 April 2018, 16:08 | Updated: 11 April 2018, 16:33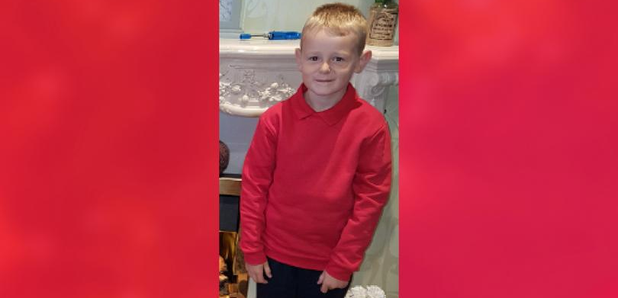 An inquest has heard how an eight-year-old boy died when his parents car skidded on ice and crashed in to a tree in South Wales.
Jenson Evans suffered fatal injuries in the crash near Talbot Green, Rhondda Cynon Taf in December.
Cardiff Coroner's Court heard how Jenson's father Matthew Evans lost control of the car while driving his family home.
Jenson died at the scene, while his older and younger brothers were taken to hospital.
His father told the inquest they were on the Smilog forest lane when the front of the vehicle "suddenly became really light" and started to spin.
"I was trying to get the car to go straight, to stop, to do anything, but nothing I did made any difference."
Mr Evans said he felt a big bang and the car came to a stop.
He said he and his partner got their eldest and youngest sons out of the vehicle, and went back for Jenson.
"I leaned in to get Jenson and I could see that he was dead", he said.
"I have seen people who are dead previously and I could see he was gone."
The inquest heard there was a "tremendous impact" to the car and Jenson's cause of death was a head injury.
DC Deborah Hobrough, who investigated the crash, said the surface of the road was wet and on the brow of the hill it changed to icy.
She said an examination of the car found no mechanical defects that would have contributed to the incident.
Ruling Jenson's death to be accidental, assistant coroner Sarah Richards said: "Jenson Evans was a rear passenger travelling with his family in the family car when the car skidded on a narrow forest lane in icy conditions.
"The rear of the car spun around and impacted with a tree causing Jenson to suffer fatal injuries."
At the time of his death Jenson's family paid tribute to their "beautiful cheeky chap".
In a statement, they said he was a massive Manchester United fan and idolised Ronaldo.
"There are no words great enough to describe our love for you and the loss we feel, never happier than outdoors playing and usually covered in mud from playing football, you were football mad.
"We will miss those night-time cwtches and your kiss before bed.
"An amazing son, brother, grandson and great grandson, cousin, nephew and friend, we will miss you forever."