Cardiff paedophile jailed for grooming children
24 October 2017, 11:42 | Updated: 24 October 2017, 11:58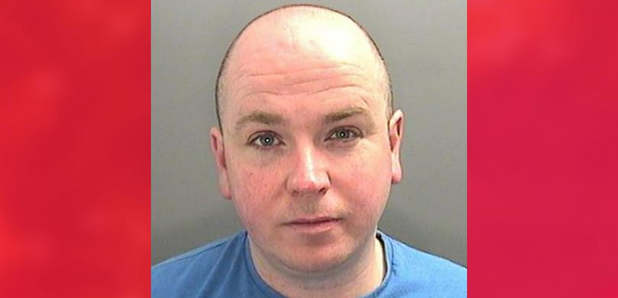 A man from Cardiff has been jailed after grooming children, as young as 11, in an online chatroom.
James Jones admitted contacted his victims on a live streaming website, where users can speak to strangers.
The 40-year-old, from Beulah Road in Rhiwbina, admitted six counts of inciting a child to engage in sexual activity and pleaded guilty to downloading indecent images of children.
Acting Detective Chief Inspector Mike Yeo said: "Jones was a predatory offender who used the website to engage underage victims in live online streaming for his own sexual gratification.
"He recorded these interactions to retain for his own benefit and to threaten his victims with the recordings.
"Our experts examined his digital equipment and found indecent images of children that subsequently led to us being able to protect two young victims, aged 13 and 11), one in the UK and one in the US.
"This investigation demonstrates our commitment to do all we can to safeguard victims of offences of this nature no matter where they may be in the world.
"I would urge all parents to be aware of what their children are doing 'online' just as you would do with their offline activity.
"We all recognise what a fantastic resource the internet can be provided the appropriate safeguards are in place.
"It is vital we all talk to our children about their online safety and use some of the tools within our computer systems to support this protection, even if they may seem a little restrictive, they are like this for a reason.
"There is a lot of information available as to how to keep your children safe online on the Get Safe Online website".
Jones has been sentenced to six years in prison at Newport Crown Court.