Cardiff postie jailed for stealing parcels
13 July 2017, 10:23 | Updated: 13 July 2017, 16:04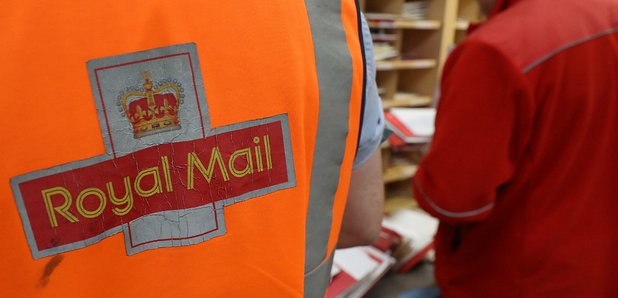 A postman from Cardiff has been jailed for stealing from more than £40,000 of parcels.
Colin Chapman stole iPhones, wedding rings and even gold from "special delivery" packages at the sorting office in Cardiff.
The 47-year-old was caught out after staff noticed an "a significant number" of parcels were going missing.
Bosses put tracker devices in phones and watches and the parcels were traced to Chapman's house in Caerau.
Prosecutor Rhys Thomas said Royal Mail had "employed him for more than a quarter of a century", but Chapman was "stealing to pay for his gambling addiction".
Matthew Cobbe, defending, said Chapman was a gambling addict and would pay compensation out of his pension.
Chapman admitted eight charges of theft at Cardiff Crown Court.
He's been jailed for 16 months and ordered to pay back £16,000.
A Royal Mail spokesperson said: "Royal Mail has a zero tolerance approach to any dishonesty and that stance is shared by the overwhelming majority of postmen and women, who are honest and hardworking and who do all they can to protect the mail and deliver it safely.
"Royal Mail will always seek to prosecute the tiny minority of people who abuse their position of trust."