Diabetes trial in Cardiff could be a "breakthrough"
11 September 2018, 09:14 | Updated: 11 September 2018, 11:45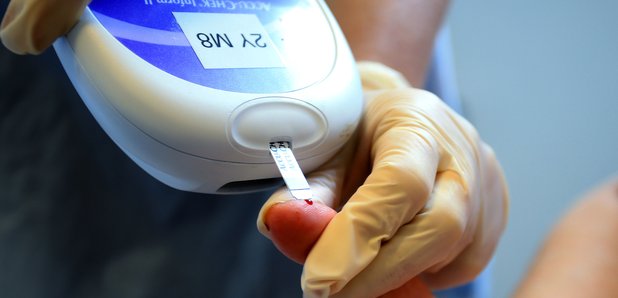 Doctors in Cardiff say the world's first trial of a new diabetes treatment could lead to a breakthrough in treating the condition.
Type 1 diabetes is a lifelong condition where the body can't make insulin to regulate blood glucose levels.
But the Clinical Research Facility at Cardiff and Vale Health Board has started trials of a new drug that aims to grow cells in the pancreas to develop insulin.
If the trial works it would allow people with Type 1 diabetes to be less dependent on insulin injections, and reduce complications from the condition.
Doctors say it's too early to tell if the drug will work, but there don't appear to be any major side effects so far.
The first patient said; "I'm really grateful that I was given the opportunity to take part in this study. I hope that my participation will help with the management of Type 1 diabetes for future generations."

Dr Mohammad Alhadj Ali, who is working on the study said; "Despite everything achieved in diabetes care, advances in prevention haven't really occurred.
"More insulin-producing beta cells are needed for those with this form of diabetes and it is estimated that 90% of patients with Type 1 diabetes have less than 5% of insulin making cells left."
The results of the trial could be ground-breaking for both adults and children.

Carys Thomas, interim Director of Health and Care Research Wales, said: "The Clinical Research Facility in Cardiff is not only leading the way in this ground-breaking study but the team's hard work also shows that Wales is competing successfully on an international level to attract global pharmaceutical companies and commercial investment.
"It will also pave the way to bring more high quality research into Wales, which could help treat other conditions."