Driver jailed for fatal M4 crash on Christmas Day
11 May 2017, 13:09 | Updated: 11 May 2017, 13:22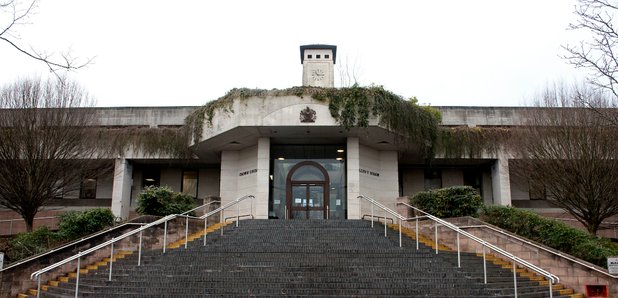 A hit-and-run driver has been jailed for seven years for killing a motorcyclist on the M4 in South Wales.
Nigel Sweeting had serious vision problems when he crashed in to motorcyclist David Evans on Christmas Day in 2015.
His grieving family are now campaigning for a change in the law to allow opticians to blow the whistle to the DVLA on anyone not fit to drive by poor eyesight.
A court heard Sweeting was aware of problems with his field of vision in the months before the crash. Prosecutor James Wilson said: "He drove knowing he had a problem with his eyesight - the condition affected her peripheral vision to the left-hand side."
The court heard an optician had earlier advised Sweeting not to drive - and the 50-year-old was given a slip to see his GP in the months before the crash.
Newport Crown Court heard he only attended an appointment after the crash on Christmas Day 2015 when Mr Evans was killed when he struck a lamppost.
After the collision Sweeting did not stop and continued in the wet driving conditions. The court heard both men were travelling at approximately 81mph along the M4 in Newport.
Sweeting, of Bettws, Newport, denied death by dangerous driving and attempting to pervert the course of justice, but was convicted by a jury.
His eldest daughter Isabella told the court: "I relive throwing his Christmas dinner in the bin. Every Christmas Day will remind me of that.
"Since he has gone, no-one is the same. He was such an amazing man and a loving husband. Anyone who ever met him would tell you what a funny, kind hearted and hardworking man he was.
"Dad was totally dedicated to his family and always put them first."
His wife Rachel Evans told the court: "On Christmas Day 2015, my life changed forever. David was a perfect husband and the most brilliant dad.
"I thought me and David would grow old together. David did not really know how popular he was or did not think he had very many friends but 300 people turned up to his funeral.
After the case, the family's lawyer Patrick Maguire said: "Not only was David needlessly taken from his family, he was snatched away from them while they waited at home for him on Christmas Day.
"What makes this even more tragic is that Mr Sweeting should never have been behind the wheel.
"That is why we are campaigning for a change in the law to require any medical professional aware of a person's inability to drive safely to report them to the DVLA so that their license is withdrawn."