Full marathon coming to Wales next year
4 October 2017, 10:28 | Updated: 4 October 2017, 10:40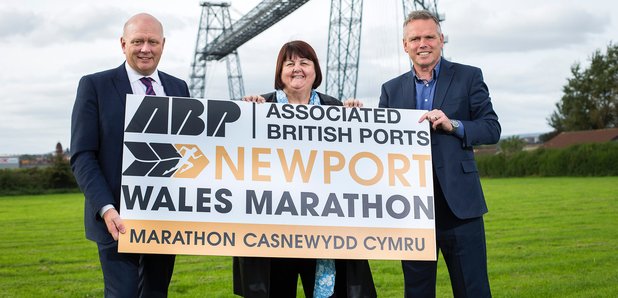 Run 4 Wales has confirmed a full marathon will be staged in Newport next year.
The first "ABP Newport Wales Marathon" will take place in the April 2018.
It's expected thousands of runners will take part as the 26 mile event as the date provides the perfect opportunity for runners who miss out on taking part in the London Marathon.
The route has been designed by Olympic marathon runner Steve Brace and will start and finish in the Newport Business Improvement District, taking in landmarks around the city centre.
The flat route will also give competitors an opportunity to smash their personal bests.
The event is being organised by Run 4 Wales, the team behind the Cardiff Half Marathon and VELOTHON Wales.
Run 4 Wales Chief Executive, Matt Newman said: "The delivery of the World Half Marathon in Cardiff provided an opportunity for Run 4 Wales to become a world-class event organiser and we have been looking for the right opportunity to launch a full marathon.

"The partnership with Newport City Council and the Welsh Government is an exciting development and we are looking forward to delivering an unforgettable event in 2018."
Councillor Debbie Wilcox, Leader of Newport City Council, said: "As you would expect from a Welsh city, we are passionate about sport and we are very excited to be hosting the ABP Newport Wales Marathon.
"I look forward to welcoming top runners to Newport and know that many of our local athletes will also relish the opportunity to pound the streets of their home city."
Runners will be able to enter the race from Thursday 5th October.