Investigation in to baby deaths at Cwm Taf Health Board
4 October 2018, 14:15 | Updated: 4 October 2018, 14:45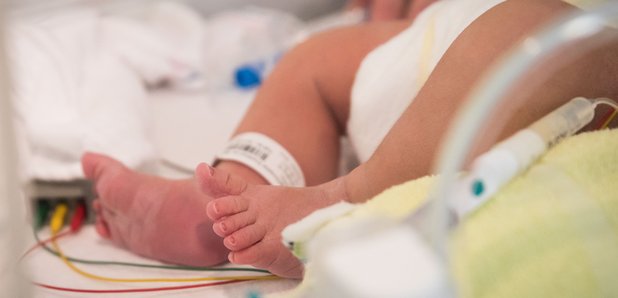 A Welsh health board has revealed it's been investigating the deaths of dozens of babies.
Cwm Taf University Health Board is reviewing 43 cases between January 2016 and September 2018.
It's after concerns were raised following a review of maternity services at the Royal Glamorgan in Llantrisant, and the Prince Charles in Merthyr Tydfil.
The Health Board has released a statement saying: "We have identified a total of 43 cases, between 1st January 2016 and the end of September 2018, where there was an adverse outcome that required a full investigation.
"We have gone back and looked at each of these cases in more detail to find out if all appropriate actions were taken at the time.
"We have almost completed the process with a small number of case reviews to be finalised."
The Health Board says information about the investigation will be shared with families.
They've also attempted to reassure parents by saying improvements are being made.
"We have already taken measures to strengthen our service which include more timely and effective reporting of risks, and identification of areas for improvement.
"We have also taken a number of positive actions to strengthen the workforce including the appointment of an additional middle-grade Doctor, a Consultant Midwife and 15 midwives.
"We take our responsibilities for patients very seriously and are determined to do everything necessary to ensure we provide the best possible care for women and their babies."
"We have excellent, dedicated staff in Cwm Taf and together we remain fully committed to delivering a high quality maternity service that meets all the best practice standards and provides safe and effective care for local women and their babies."
Anyone with concerns is being told to contact Cwm Taf on 08000 328 999 or by email.
Cwm Taf Community Health Council can also be contacted on 01443 405 830.