Man jailed for child abuse at Cardiff mosque
7 July 2017, 11:26 | Updated: 7 July 2017, 13:08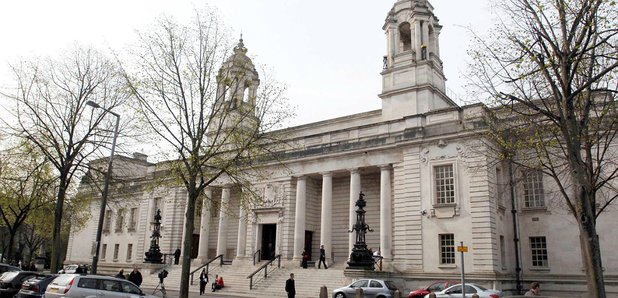 A man's been jailed for abusing four girls at a mosque in Cardiff.
Mohammed Haji Saddique has been sentenced to 13 years in prison after being found guilty of touching four girls, as young as five.
Cardiff Crown Court heard the former Arabic teacher taught at the Madina Mosque for more than 30 years, and would call the girls to sit next to him on the pretence of getting them to read from the Koran.

The 81-year-old, from Cyncoed, was found guilty of 14 child sex offences relating to four different girls over a 10-year period between 1996 and 2006.
The court heard Saddique was a member of the mosque until it was destroyed by fire in 2006 and that as well as worshipping there, he was involved in other aspects of running it, including at one time as treasurer and as a teacher of Koran studies to primary school-aged children.

One of the victims, now an adult, who cannot be named, told the jury that Saddique touched her inappropriately, adding: "I didn't know how to talk about it because in our culture it's not something you talk about."
"He would just sort of call my name out and I knew that it was my turn to come and read. I knew it was going to happen at some point which made me quite nervous. I felt at the time I didn't have a choice."

Detective Chief Inspector Rob Cronick of South Wales Police said the four women had shown "immense courage" in coming forward and that Saddique had "abused his position of trust within the community he served".

DCI Cronick said he believed that as a result of the verdicts there may be members of the community who now felt confident enough to speak out and urged them to talk to police or support agencies.
The Muslim Council of Wales says it applauds the bravery of the women who pursued the case.
"Mr Sadiq was not an imam but a volunteer teacher at the former Madina Mosque. All mosques in Wales now have Child Protection Policies in place, and teachers and volunteers alike are all vetted and closely monitored."
An NSPCC Cymru spokesman said: "This was an appalling breach of trust and Sadiq has rightly received a significant prison sentence for these heinous offences.
"He abused his authority and the faith placed in him to carry out a succession of sexual assaults against vulnerable children.
Advice and support is available from the NSPCC's helpline on 0808 800 5000 or at or nspcc.org.uk.