Ponty man on disability benefits climbed Kilimanjaro
3 August 2017, 13:04 | Updated: 3 August 2017, 13:27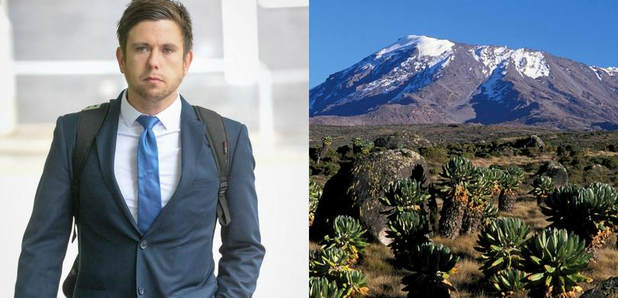 A former soldier from Pontypridd has been jailed after he was caught climbing Mount Kilimanjaro while fraudulently claiming thousands of pounds in disability benefits.
Mark Lloyd took part in a series of "gruelling" events, won a triathlon, competed in the Phoenix Winter Games and even took part in the World Powerboat Championships, while receiving Personal Independence Payments.
The 33-year-old claimed his mobility was severely restricted after suffering a back injury while serving in the Parachute Regiment in Afghanistan.
But he was found guilty of dishonestly failing to disclose information and sentenced to 20 weeks in prison at Merthyr Magistrates.
District Judge Martin Brown said the claims were "completely and utterly fanciful".
"You exaggerated grossly the situation that you were in.
"You have blatantly lied to this court throughout and I hope that you will reflect on that throughout your sentence."
Lloyd was paid more than £6,000 in benefits in the period where he climbed Africa's highest peak, walking for up to twelve hours a day.
Judge Brown added: "He claims he could only walk between 20 to 50 metres."
James Harris, representing LLoyd, said he did not think that was "necessarily indicative of his mobility" and added that it was committed before he was diagnosed with PTSD.
The court heard Lloyd had started to repay the money to the benefits agency.
"He is someone who is considered a low risk of reconviction, a low risk of harm," said Mr Harris.
"He is someone who suffers from the conditions the court heard about in the trial.
"He does suffer from a back injury and PTSD following his service in Afghanistan."
Laura Walters, from the Crown Prosecution Service, said: "Mark Lloyd flouted the system to claim thousands of pounds of disability benefits, all the while taking part in tough physical challenges.
"Lloyd vastly overstated his care needs in order to claim the cash but he could not hide from the overwhelming evidence put forward by the prosecution."