Mum accused of murdering her 4 year old daughter
14 December 2018, 12:37 | Updated: 14 December 2018, 12:40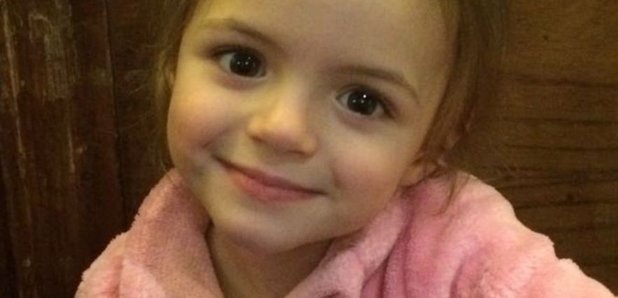 Carly Ann Harris, 38, is being tried at Newport Crown Court.
Four year old Amelia Brooke Harris died following an incident at a property in Rhondda.
Carly Ann Harris from Trealaw denies a single charge of murder.
Trial judge Mr Justice Picken told the prospective jurors: "This case involves certain events on June 8 this year in Trealaw.
"These events resulted in the death of a four-year-old girl Amelia Brooke Harris. She was the daughter of the defendant Carly-Ann Harris.
"It is common ground between the prosecution and the defence that the defendant was suffering from mental illness."
Opening the case for the Crown, Michael Jones QC, prosecuting, told the jury: "This defendant, Carly Ann Harris, killed her four-year-old daughter Amelia by placing her in a bath of water and deliberately drowning her at their home address.
Mr Jones told the jury they would be hearing evidence of the build-up to Amelia's death and afterwards.
"You will be hearing evidence about Amelia's injuries and her cause of death and the mental health issues that affect this defendant.
"In this particular case, the evidence you hear is not in dispute between the prosecution and defence.
"There is no dispute about what Miss Harris did that day or what took place before or after Amelia was killed by the defendant.
"You will be hearing psychiatric evidence from two experienced psychiatrists as to the issues that affected and continue to affect Miss Harris."
Mr Jones said the jury would be able to return a "special verdict". "A special verdict that you can only return," he added.