Murdered baby "would still be alive" if she hadn't been adopted
7 November 2017, 19:01 | Updated: 7 November 2017, 19:03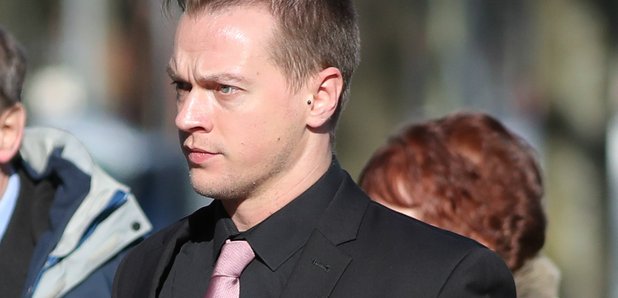 The birth family of murdered toddler Elsie Scully-Hicks claim "she'd still be alive today" if she hadn't been adopted.
Matthew Scully-Hicks has been ordered to serve a minimum of 18 years in prison for murdering Elsie just two weeks after formally adopting her in 2016.
Cardiff Crown Court heard he struggled to cope with Elsie, describing her as "Satan dressed up in a Baby grow" in text messages.
Mrs Justice Davies, when sentencing Scully-Hicks, took into account a victim impact statement provided by Elsie's birth family.
In the statement, Elsie's natural family said they were "numb with pain".
Elsie was named Shayla by her birth family when she was born in November 2014.
Her birth grandmother said: "I accept that at the time of giving birth my daughter was living a chaotic lifestyle and was not in a position to care for Shayla.
"She was removed from the hospital five days after birth by social services.
"As a family, we continued to have contact with Shayla whilst she was in the care of the foster family."
"In January 2015, I started proceedings in the family court to become the legal guardian for Shayla.
"I wanted to bring her up in a happy, healthy and warm family environment, that was all taken away from me when social services and the family court decided I would not be able to cope."
A decision was made that Elsie, who was renamed by her future adoptive parents, would be put up for adoption in May 2015.
The statement continued: "We all continue to fight on even though every day we are numb with pain.
"We are hurt knowing that had she not been taken away from us, she would still be alive today."