Nestle buys Pembrokeshire's Princes Gate
2 June 2018, 07:30 | Updated: 2 June 2018, 07:34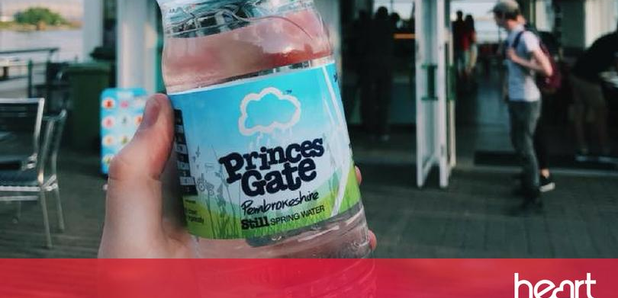 The Pembrokeshire botted water company Princes Gate has been bought by the food and drink giant Nestle!
Nestle says the acquisition comes after increasing consumer demand for bottled water in the UK and will provide new opportunities to deliver growth in one of Nestlé's core categories.
Princes Gate Spring Water Ltd. was founded in 1991 by two brothers, David and Glyn Jones, on organic land farmed by generations of their family in the hamlet of Princes Gate in Pembrokeshire, South Wales. The company supplies Princes Gate spring water to the retail and out of home (OOH) channels as well as under other brands. The Princes Gate plant is one of the few UK bottling facilities to be 100% self-sufficient thanks to renewable energy produced by an onsite wind turbine.
Princes Gate is the eighth largest manufacturer of bottled water in the UK, a market of £3.7bn that has grown by 8% each year for the past five years. This acquisition will strengthen Nestlé Waters' position in the UK and allow the business to meet the increasing demand for bottled water. One of the founders, David Jones, will keep a minority stake in the company.
Michel Beneventi, Managing Director of Nestlé Waters UK said:

"I am pleased to welcome Princes Gate to the Nestlé Waters family. This company has grown very successfully over the past 27 years and shares many of the same qualities and values as our existing Waters business. In the UK, consumers are increasingly choosing healthier hydration options and consequently the demand for high quality spring and mineral water continues to go up. This acquisition reinforces our position in the UK and will allow us to effectively respond to customer demands and consumer expectations."
David Jones & Glyn Jones founders of Princes Gate Spring Water Ltd said:

"We started this business 27 years ago as a family and have built this business enjoying loyal relationships with our customers and employees. I am delighted we have found the perfect company to help supercharge our business. With the growth opportunities that lie ahead, we believe we have found the best partner in Nestlé Waters to help propel the business forwards for the future."
Nestlé Waters is best known in the UK for bottling Buxton Mineral Water and Nestlé Pure Life® to consumers nationwide. In 2012, the business moved to Waterswallows, just outside of Buxton town centre, investing £35million in a state-of-the-art bottling plant producing one of the lightest weight bottle ranges in the UK.
A zero waste to landfill site, the Nestlé Waters Buxton facility has been using 100% renewable electricity since 2016 taking some of its renewable electricity from a local hydropower site in the region. Nestlé Waters is committed to water stewardship and the Buxton site is one of 20 sites globally working towards accreditation of the Alliance for Water Stewardship standard by 2020.