Probe Into Sacking of Carl Sargeant Suspended
5 September 2018, 14:53 | Updated: 5 September 2018, 15:46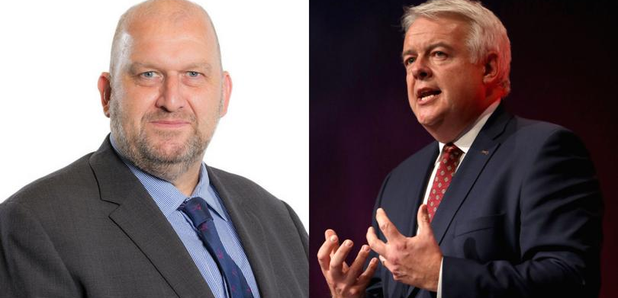 The inquiry into the sacking of senior politician Carl Sargeant has been suspended ahead of a legal challenge by his family.
The Welsh Government minister's widow lodged an appeal at the High Court in London last month seeking to challenge how the inquiry will proceed.
The QC leading the inquiry, Paul Bowen, has halted proceedings pending the result of the judicial review.
Bernie Sargeant has spoken publicly of her concerns that the investigation could become a "cover-up".
Mr Sargeant's family are unhappy their lawyers would be barred from questioning witnesses, and oral evidence would not be heard in public.
They are also challenging rules which would allow the independent investigator to bar the family from hearings.
Mr Sargeant was found hanged at his home last November, days after he was sacked from his Welsh Government role and suspended from the Labour Party over allegations about his personal conduct.
First Minister Carwyn Jones announced an independent inquiry into how he handled his former minister's sacking.
Charlotte Haworth Hird, solicitor to the investigation, said in a statement: "Given that the lawfulness of the operational protocol will now be considered by the High Court, Mr Bowen QC has taken the decision to suspend the investigation pending the final determination of the judicial review proceedings.
"It would not be appropriate to take any further steps in the investigation, including obtaining evidence, in circumstances where, if the judicial review is successful, the operational protocol could be quashed and the procedure of the investigation and powers of the investigator may change."
A spokesman for the First Minister said: "The Permanent Secretary has agreed to a request from the IQCI for a change to the timetable for completion of its report. Whilst we understand the reasons for this announcement, the delay is deeply frustrating."