Redevelopment planned of historic Flat Holm island
27 September 2018, 11:23 | Updated: 27 September 2018, 17:18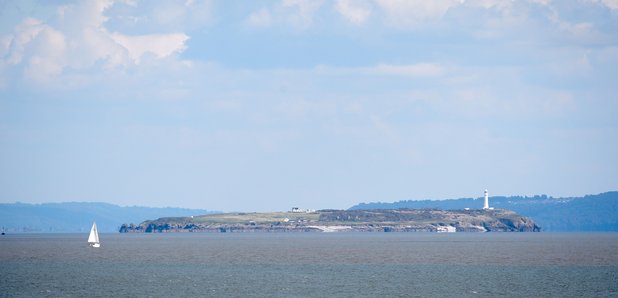 A major redevelopment of the historic Flat Holm has been announced to preserve the island's history.
The Heritage Lottery Fund has awarded £152,200 of funding which will be spent to try to attract more visitors to the island in the Bristol Channel.
The works will include restoring the jetty and renovating buildings including the Grade II-listed Fog Horn Station and cholera hospital.
Environmental works are also planned to protect wildlife at Flat Holm including the Lesser Black-Backed Gulls.
There will also been an exhibition at the barrage in Cardiff Bay to promote Flat Holm's history.
Cardiff Councillor Peter Bradbury said: "Flat Holm is a unique attraction and one of our city's hidden treasures so I'm delighted that we have been successful in gaining the development phase funding.
"It will enable us to take the first step in breathing new life into the island to attract both local people and visitors to the Welsh capital."
Richard Bellamy, Head of the Heritage Lottery Fund in Wales, said: "HLF is delighted to support the Flat Holm: A Walk Through Time project which will stimulate people's interest in the natural world and help them conserve it for future generations."