"Sadistic" pensioner jailed for child abuse
27 July 2017, 17:12 | Updated: 27 July 2017, 17:21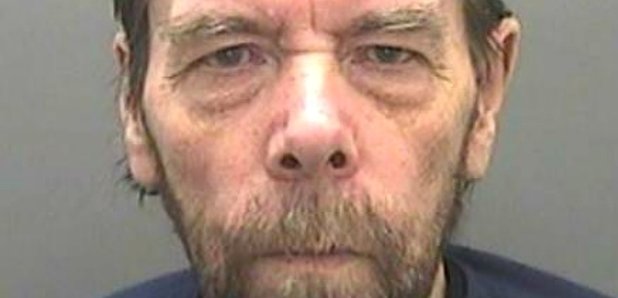 A pensioner from Barry has been jailed after abusing a school girl for almost a decade.
Cardiff Crown Court heard Raymond Hodges subjected the victim to years of abuse which began when she was just five years old.
The trial heard the victim, who is now an adult, has self-harmed and tried to take her own life in the years after the abuse.
Hodges denied the majority of the charges against him, forcing the victim to go through the traumatic experience of a trial.
Judge Harris-Jenkin described the 71-year-old as a "sadistic deviant" who showed "a callous disregard for the emotional and physical wellbeing of the victim".
He said Hodges had shown a lack of remorse and praised the victim for having the courage to report the crimes and engage with the court process.
Detective Constable Steve Gunney, who led the investigation, also praised the young woman for coming forward: "I am so pleased that Raymond Hodges has been brought to justice for his appalling crimes and that he is now behind bars where he belongs.
"This result was only possible due to the bravery of the young woman concerned. She showed enormous courage in coming forward to report the abuse and throughout the investigation.
"After being subjected to abuse for so many years she then had to face the further ordeal of a trial, as Hodges was too cowardly to admit his guilt.
"I hope that today's outcome will provide some comfort and closure for her as she tries to rebuild her life."
DC Gunney also urged other victims of abuse to come forward: "I hope sentences such as these prove to victims that they will be believed and that there is a whole range of support out there"
"Survivors of abuse by predators like Hodges deserve to see them brought to justice and we are determined to do all we can to help them."
Sexual abuse can be reported via 101 or anonymously through Crimestoppers. Support is also available from Survivors Trust Cymru or through Sexual Assault Referral Centres.